The Building the Future Commission has been busy covering lots of topics, here is a summary of the past month and some pointers on what we have coming up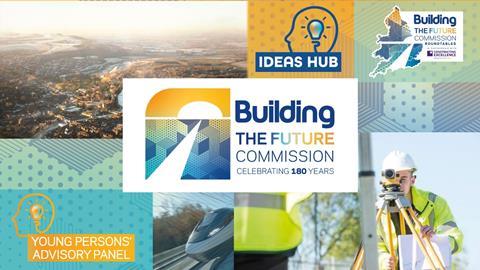 There are many highlights from our latest coverage for the commission and much more to come.
Some of the commission's activity in March included:
And for what is happening in April and beyond:
We hosted our first regional roundtable debate in the East of England in partnership with Constructing Excellence on 23 March and will be publishing a report of that debate very soon (dates for more regional debates can be found by clicking this link to our commission home page).
Our first commissioner meeting has been rescheduled to 25 April (train strikes affected our original date) and we expect to report back on the discussion in May
For our project delivery stream we will look at the link between contractor margins and poor productivity and put forward a radical idea from an industry leader on how to reverse the cycle of low margins, lack of investment in R&D and productivity levels
For our net zero and energy stream, we talk to an engineering firm advocating for the use of stone instead of concrete in modern structures - could the idea catch on?
We will explore how design codes could be implemented to help create the communities people want to live in.
The team is working on lots more ideas that have been pitched to us, and we welcome more suggestions from readers. One way to get involved with the commission's work is to send in a submission through our Ideas Hub - this is an online form explaining your big and idea and what impact it would have.
You can follow our progress using #BuildingTheFuture on social media.