The chair of the National Infrastructure Commission on why politics can never be taken out of building and why we should stop dithering. Dave Rogers reports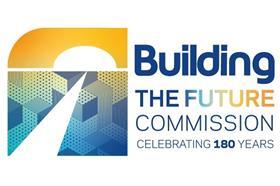 "Having decided to build it, we should get on and build it."
National Infrastructure Commission chairman Sir John Armitt is talking about the HS2 railway. A natural diplomat, the angst the government has got itself into over the project, the latter stages of which are now facing a two-year delay, is testing even his patience.
"The cheapest way is to build it as quickly as possible," he adds. He thinks the suggestion that the first phase could be delivered over a longer period of time is folly. It will just cost more. "The more you spin it out, the more you've got future inflation. It creates more uncertainty."
He says while infrastructure might like politics to stay out of it, politics can't stay out of infrastructure. Everyone wants to have their say.
It would seem more interventions are likely in the coming years as the country begins to wake up to the scale of the infrastructure challenges facing the UK – from improving transport networks and getting rid of gas boilers to making sure the infrastructure we do have now and the bits we don't yet have will be able to stand up to climate change.
Armitt agrees that we have a habit in this country of making things difficult but adds this is largely self-inflicted. How, then, to make things better?
His solution, for the infrastructure and planning stream of the Building the Future Commission, is this: take a decision and stick with it. Crack on, basically. Too much time, he says, is wasted by reviews of projects that have already been deemed necessary.
The one infrastructure scheme that vexes people like no other right now is HS2. It has faced various threads of opposition that can to be summed up as follows:
"It's a waste of money, it costs too much, it'll only benefit London, the money should have been spent in the North first, why can't we build anything on time, look at how late Crossrail was, look at how much more Crossrail cost."
We tend to look back with rose-tinted spectacles at big infrastructure projects and forget that Brunel used to drive his shareholders mad
Why, to cap it all, even a lot of environmentalists seem to be opposed to it. Aren't railways supposed to better than roads?
It popped up in the crosshairs again in January with claims, reported on the front page of The Sun, that the HS2 station at Euston could be pulled in order to save the project money. The claim was quickly shot down by chancellor Jeremy Hunt – a move which pleased Armitt – but HS2 remains under the microscope and will do so until it gets built. In fact, no sooner had Hunt headed off one piece of speculation, then claims that the project would be subject to more reviews surfaced.
Earlier this month, the scheme's chief executive Mark Thurston, told the BBC "we're looking at the timing of the project, the phasing of the project, we're looking at where we can use our supply chain to secure a lot of those things that are costing us more through inflation" although he admitted delays did not "typically" save money in the long run.
And then, yesterday, transport secretary Mark Harper said the Birmingham to Crewe leg of HS2 will be delayed by two years to cut costs. Work on Euston will also be affected with Harper saying: "We remain committed to delivering HS2 services to Euston, and will address affordability pressures to ensure the overall spending profile is manageable. We will therefore take the time to ensure we have an affordable and deliverable station design."
Costs on the first phase of the scheme are running at around £70bn with some estimates suggesting they have topped £100bn.
Speaking before Harper's announcement, Armitt, who started out as a site engineer at John Laing in 1966, has seen this all before. "We tend to look back with rose-tinted spectacles at big infrastructure projects and forget that Brunel used to drive his shareholders mad because his jobs were nearly always late and cost a lot more than he told them," he says.
John Armitt's solutions to making infrastructure delivery better
Understand what we need to do and create a plan to deliver that
Be consistent. Don't keep changing the plan. A scheme was deemed necessary for a reason so don't keep trying to unpick it
Create certainty for investors and builders. Investors want a safe bet and where they can get a return on their money. Make the UK an attractive place to plough money into. Meanwhile, everyone from architects to contractors needs to know what they will be expected to design and build. With that in mind, they can build up their resource and training programmes accordingly and spend money without it going to waste
"Major infrastructure projects costing more and taking longer is not a new phenomenon, partly because of the sheer scale of them and, particularly with civil engineering, people don't want to spend the money at the front end on understanding what all the challenges and ground conditions they're going to face as they go along will be."
He adds: "The big challenge in today's world is all the very, very clever stuff that goes in the last six months of the project and you've got to commission it all. The integration of all those sophisticated systems and getting them joined up takes longer than people expect."
We can't just drive a cart and horses through local concerns. There is no infrastructure without politics
Armitt, who by the time he left Laing in 1993 was chair of its international business and head of its civil engineering arm, says there are other factors at work too.
"In countries which are democracies we can't just drive a cart and horses through local concerns. There is no infrastructure without politics. There is more representation and articulation of concerns at a local level now but, equally, it potentially makes it more difficult to proceed with some of those projects."
And he says the UK spends too long talking about schemes, rather than building them. "People were talking about Crossrail for many more years than they actually spent building it. If you go back to my days at Laing, we used to say a bypass would take 12 to 14 years – 10 of which is in the planning and the rest of which is in the construction."
A long-time supporter of HS2 – he was in charge of the upgrade of the West Coast Main Line when he was running Network Rail. He says: "You cannot just continue to patch up a Victorian railway. You've got to occasionally be prepared to build new. The most reliable railway is HS1 because it's new."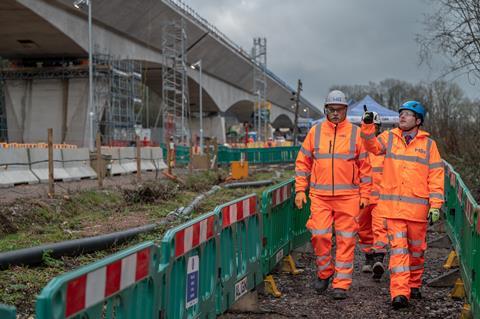 He says the government should hold its nerve and press on.
The first phase is around 40% complete and work to dig the route's longest tunnel, 10 miles under the Chilterns, has now passed the halfway mark.
Armitt, who is due to visit the Colne Valley viaduct site in the next few weeks, has no truck, either, with some suggestions that work should just stop. "The viaduct is almost built, some of the tunnels are virtually built. It's crazy to say 'let's drop all that'.
HS2 has the opportunity to make an enormous contribution to transport in this country and we should now just get on and do it as effectively, efficiently and quickly as we possibly can
"Are you going to go out and take the viaduct down, create mayhem while you do that? You've bought properties which now you're not going to need. It's irreversible in my mind.
"They've made a decision, the guys building it are under constant pressure to keep costs under control. HS2 has the opportunity to make an enormous contribution to transport in this country and we should now just get on and do it as effectively, efficiently and quickly as we possibly can."
The NIC he chairs was set up by a former Conservative chancellor, George Osborne, with a remit to provide expert advice to the government on infrastructure challenges facing the UK.
Its first chairman was the former Labour transport secretary Andrew Adonis, with Armitt succeeding him in 2018 after Adonis left at the end of the previous year citing concerns about Brexit.
Armitt says the commission was essentially set up to do for wider infrastructure what the Olympic Delivery Authority, which he chaired for seven years, had done for the 2012 games. "The concept was about why can't we have the consistency of approach and determination to succeed on general infrastructure that we had with the Olympics."
My magic wand would mean a far more strategic, consistent approach where we didn't have so much stroking of the beard and reconsideration of projects
But he says it has not always been like that. "There has to be an understanding of what we need to do, creating policy, followed by a delivery plan which delivers that and doesn't get changed every time there's a new secretary of state or doesn't get held up for a year while the secretary of state reviews the decisions made by the last secretary of state."
To make things better, he says this: "My magic wand would mean a far more strategic, consistent approach where we didn't have so much stroking of the beard and reconsideration of projects, which had already been seen as vital and necessary.
"Then you get greater certainty for investors and of delivery processes for consultants, designers, architects and contractors to build up the resources they need and be confident about creating the training for the skills they need to be able to do that.
"As long as you are living from hand to mouth and you're not too sure what's going to be in a programme in three to four years, it's difficult for firms – particularly construction companies, who do operate on thin margins – to actually be able to commit to training. The more certainty you get, it creates opportunities for innovation."
While HS2 might grab the more immediate headlines, Armitt says some of the biggest upcoming issues revolve around energy.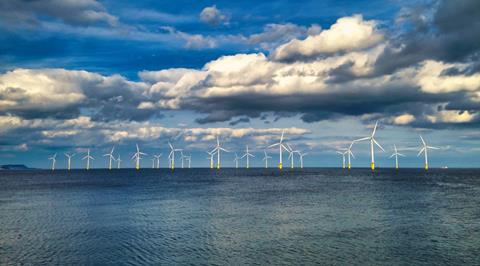 This autumn the NIC publishes its second National Infrastructure Assessment, a once every five years report that will outline a strategic vision for the next 30 years and set out recommendations for how identified needs should be met.
So much of what we need to do is being addressed by our desire to address the issue of climate change
The issues, Armitt says, that will be looked at later this year include urban and inter-urban transport, the decarbonisation of electricity and climate resilience – in other words, making sure that the country's infrastructure can cope with climate change.
"We're in a much better position in understanding what we need to do," he adds. "So much of what we need to do is being addressed by our desire to address the issue of climate change."
He says that, in two decades' time, there will be more offshore wind farms. "[The war in] Ukraine has made us realise a number of things about our reliance on imported gas. We need to get off gas. The UK is very fortunate with our windy shores, there is a big opportunity to maximise the opportunity to find alternative sources of energy."
He predicts that offshore wind farms will be in deeper waters where the wind is more consistent; and with an increase in offshore wind, the UK will need a more sophisticated distribution network for electricity.
"We will be driving electric cars, we will be both a seller and buyer of electricity – when we're not driving our electric cars we will have the opportunity to put that electricity sitting in those batteries back in the grid, and smart systems will enable us to do that. We will quite likely have batteries in our garages for some of the electricity we're using in our homes."
>> Also read: The Building the Future Commission
>> Introducing the infrastructure and planning stream
Armitt reckons the biggest challenge is the decarbonisation of homes. "If we're not going to be using gas, what are we going to be using instead?" He says there are three options: heat pumps, district heating networks and hydrogen – but critics have said there are too many technical difficulties to overcome to make hydrogen a viable and economic low-carbon heating fuel.
He thinks the government will have to start putting pressure on boiler manufacturers to come up with alternatives. "The government made a judgment when it said 'we will not have the sale of new petrol or diesel cars after 2030'. The next step is to say there will be no gas boilers on the market.
Investors will go where they see the easiest opportunities. We've got to stand up as the UK and make this an attractive place as possible
"Then that tells the manufacturers, 'OK, we've got XYZ years – what am I going to put in its place?' It will ramp up the production of heat pumps and help create a training school for guys who can go out and install these things.
"There is a massive programme which we have to meet, but this is also a great opportunity for jobs across the whole country, not just in London. This will happen everywhere from Nether Wallop to Manchester."
He says the government needs to make the UK as attractive as the US and Europe for investors to plough money into nuclear schemes. "Investors will go where they see the easiest opportunities at the end of the day. We've got to stand up as the UK and make this an attractive place as possible to these guys."
Most of this can be expected to be given a wider and thorough airing this autumn. For now, Armitt has signed up as chairman of the NIC until the beginning of 2025, by which time he will be nudging 79. "Why am I still doing it? I love it. It keeps the old grey matter going. I'm learning every day."
1966 and all that: a life in construction
If the definition of an industry grandee could be summed up in one name, it would be John Armitt.
A civil engineer, he started out at John Laing in 1966. England's football team won the World Cup that year and The Beatles released Revolver. Whichever way it's cut, it was a heck of a long time ago.
After Laing, he joined Union Railways, the company charged with bringing the Channel Tunnel Rail Link, now known as HS1, to the point of construction, as chief executive before switching to the top job at Costain in 1997. At the time, the firm's shares were in the middle of being suspended for a year as it stitched together a refinancing deal after nearly collapsing under the weight of £600m in losses racked up in the early 1990s on mainly overseas jobs.
"Every Monday morning we had to get agreement from the accountants to say we could legally trade that week," he recalls. "That went on for about six months."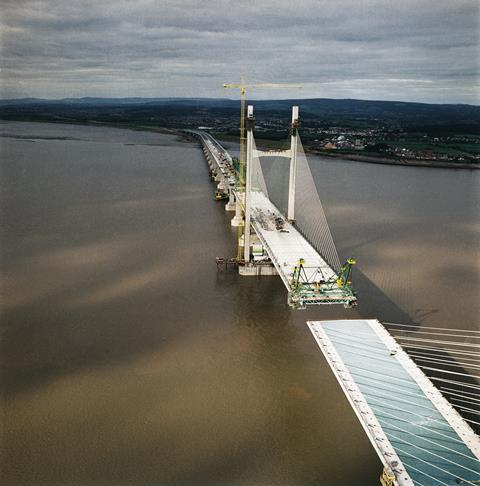 The rescue of Costain complete, he joined the then-Railtrack in 2001, which was in administration, leaving six years later by which time it had changed its name to Network Rail having swapped private ownership – and at one time a FTSE 100 rating – for nationalisation. After that, it was off to the Olympic Delivery Authority to chair that organisation for seven years until 2014.
Armitt finds it difficult to pick out one highlight but says: "At Laing, we were over the moon when we won the Second Severn Crossing. I'm also immensely proud of what we achieved at Stratford."
Perhaps the reason why he has had so many high-profile jobs is because of his diplomatic skills. Pressed on whether there was any truth in one of the great industry rumours, that Laing won the Cardiff Millennium stadium because the person who was going to be put in charge of building was an avid Wales rugby fan (the job haemorrhaged money and later helped to send the firm into the arms of O'Rourke for £1), he thinks for a minute before saying: "Let me just say that the industry and all businesses are driven by personalities."
More evidence of his softly-softly approach is given when asked about table-topping Arsenal's chances of winning the league for the first time in nearly two decades. A lifelong supporter of the club, following in his mother and father's footsteps who lived close to the old Highbury ground and grew up watching the team in the 1930s, his reply is straight out of the football manager's textbook; no giddy predictions for him. "Let's see where we are in a couple of months' time."
Building the Future Commission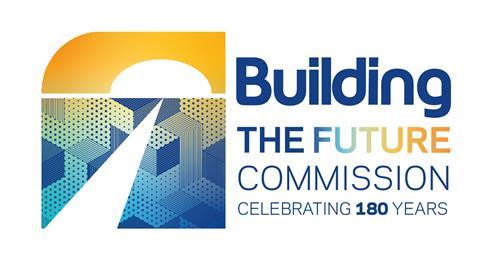 Coming up on the Building the Future commission:
In the coming weeks we will:
Host our first regional roundtable with our partner Constructing Excellence in the East of England region in mid March
Convene our first commissioner panel meeting at the end of March
Interview two big hitters in the world of infrastructure for the infrastructure stream
Examine whether the qualifications landscape needs to change and assess whether more flexibility is needed for our education and skills stream
Investigate how for-profit affordable housing can deliver the homes we need for the housing and planning stream
Assess a new model of procurement used by the Ministry of Defence for the project delivery and digital stream
Look at models of flexible working in the industry for the workplace, culture and leadership stream
About the commission
The Building the Future Commission is a year-long project, launched to mark Building's 180th anniversary, to assess potential solutions and radical new ways of thinking to improve the built environment.
The major project's work will be guided by a panel of 19 major figures who have signed up to help guide the commission's work culminatuing culminate in a report published at the end of the year.
The commissioner include figures from the world of contracting, housing development, architecture, policy-making, skills, design, place-making, infrastructure, consultancy and legal.
The commissioners include Lord Kerslake, former head of the civil service, Katy Dowding, executive vice president at Skanska, Richard Steer, chair of Gleeds, Lara Oyedele, president of the Chartered Institute of Housing, Mark Wild, former boss of Crossrail and chief executive of SGN and Simon Tolson, senior partner at Fenwick Elliott. See the full list here.
The project is looking at proposals for change in eight areas:
>> Editor's view: And now for something completely positive - our Building the Future Commission
>> Click here for more about the project and the commissioners
Building the Future will also undertake a countrywide tour of roundtable discussions with experts around the regions as part of a consultation programme in partnership with the regional arms of industry body Constructing Excellence. It will also set up a young person's advisory panel.
We will also be setting up an ideas hub and we want to hear your views.