Ike Ijeh considers the nominees for the Building Award in this category, sponsored by ABT Flexible Space including a sensitive replacement of 67,000 panes of glass in Kew. Read part one of this shortlist here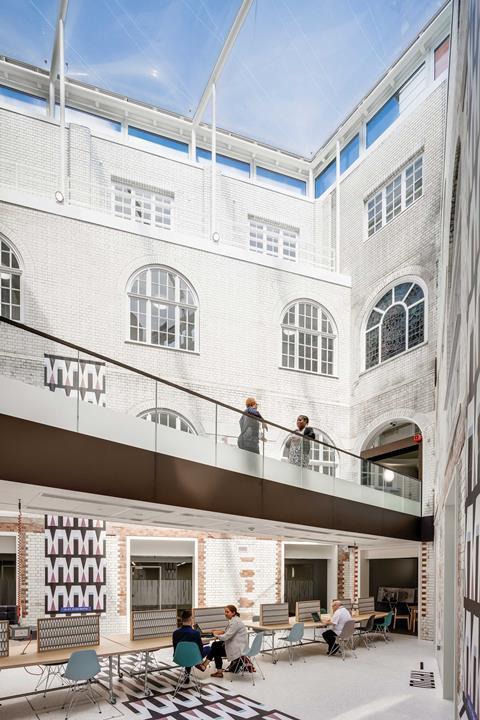 Lambeth Town Hall
London
Architect: Cartwright Pickard
Client: London Borough of Lambeth
Contractor: Morgan Sindall
Submitted by Cartwright Pickard
This project restores one of London's finest Edwardian baroque town halls to its former glory. Beyond the general cleaning and repair of the rich red brickwork and handsome stone dressings of the ornate classical facade, little has changed externally. But inside, a typically labyrinthine warren of Edwardian accommodation has been rationalised and comprehensively renovated to simplify and rejuvenate the internal spaces. Interspersed among sumptuously restored historic interiors, a radical reconfiguration of entrances and circulation sees a soaring new atrium and bridge connection provide a powerful metaphor for the link between new and old.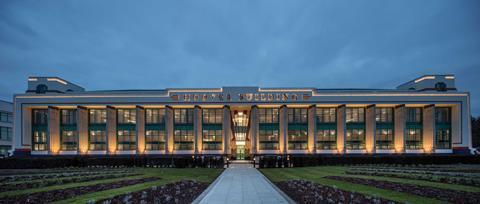 Hoover Building
London
Architect: Interrobang
Client: IDM Developments
Contractor: IDM Developments
Submitted by Interrobang
The A40 and Great Western Roads are sometimes referred to as London's art deco highways and arguably the best of the string of superb 1930s offices and factories the routes offer is the sublime Hoover Building. Now the subject of a stunning refurbishment, the grade II*-listed former HQ and manufacturing plant has been converted into 66 flats. Facilitating this transformation is a radical yet heritage-sensitive rooftop extension that houses 12 loft flats within a pitched, prefabricated timber truss and roof-cassette structure carefully supported by existing internal beams. Elsewhere original art deco features such as bronze lift doors and the famous triple-height Crittall windows have been sumptuously restored to return the building back to its former glory.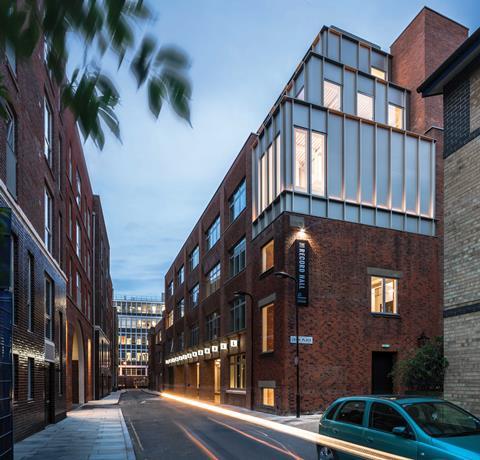 The Record Hall
London
Architect: Karakusevic Carson Architects
Client: Workspace Group
Contractor: HG Construction
Submitted by Karakusevic Carson Architects
This dynamic overhaul of a tightly-hemmed urban block pushes the boundaries between retention and refurbishment and seeks to redefine the extent to which a new intervention can project its own identity while remaining sympathetic to the spirit and character of what preceded it. A ramshackle brickwork assortment of utilitarian London backstreets is given fresh unity and coherence by its careful consolidation into a new facade, complete with aluminium additions. Inside, the space is reorganised to create a central lightwell, a generous communal roof terrace and new modern office spaces, continuing the exterior theme of subtly blurring the boundaries between new and old.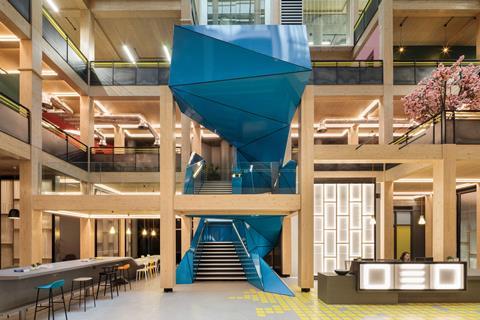 The Import Building
London
Architect: Studio RHE
Client: Trilogy Property
Contractor: Galliford Try
Submitted by Studio RHE
Timber is not necessarily a material associated with corporate atriums, particularly when the atrium in question happens to be in a hulking, monolithic postmodernist office block. But this radical interior overhaul sees the material extended over a full 10 storeys to create a dynamic new office lobby that forces redefinition of what a corporate atrium should be. In so doing, the design transforms what was once a cavernous and forbidding interior into a vibrant rectilinear beehive whose soaring modular prefabricated frame and striking "origami" staircase all teem with colour, light, activity and warmth.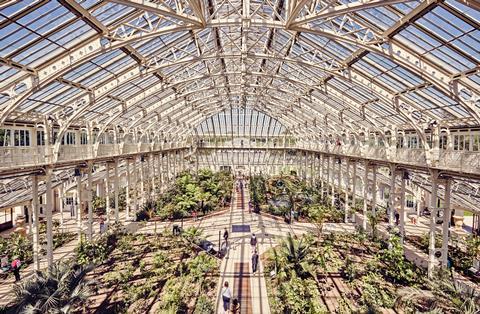 Temperate House, Kew
London
Architect: Donald Insall Associates
Client: Royal Botanic Gardens, Kew
Contractor: ISG
Submitted by ISG
Renovating the world's largest surviving glass structure may seem like a daunting enough challenge. But when that structure also happens to be a grade I-listed building and ranks alongside the Taj Mahal and the Grand Canyon in being a World Heritage Site, then the team's work is certainly cut out. Thankfully, the design response is a triumph of conservation prowess and technological and logistical ingenuity. This included the meticulous individual replacement of a staggering 67,000 panes of 4mm glass and the construction of an extraordinary self-supporting internal scaffold structure which if laid end to end would stretch for 220 miles.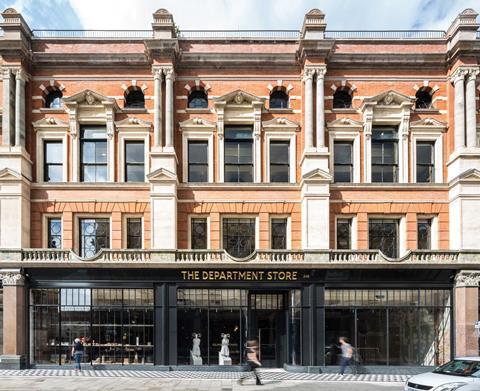 The Department Store Brixton
London
Architect: Squire & Partners
Client: Squire & Partners
Contractor: Stoneforce
Submitted by Squire & Partners
The recent struggles of the high-street have been well-publicised in recent years but this inspired scheme offers an ingenious solution to the problem of revitalising retail buildings that are architecturally significant but commercially redundant. An ornate yet dilapidated red-brick and terracotta Victorian emporium in the stylistic manner of Harrods is beautifully renovated into a restaurant, with office spaces above. The interiors cleverly combine painstaking restoration with raw and exposed original fabric. A stunning new rooftop oak structure also opens onto a generous roof terrace and forms an ingenious fusion of conservation and creativity.