Mace carried out 'test run' of assembling the spire in a Yorkshire airfield
The spire that will top the Shard was unveiled in a Yorkshire airfield this week, as contractor Mace carried out an assembly "test run" on the complex structure.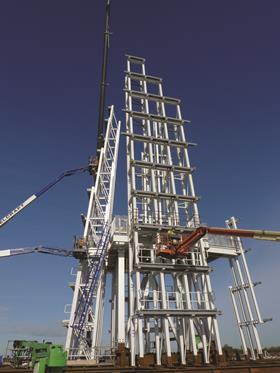 The spire is made up of 800 pieces of steel with a combined weight of almost 500 tonnes. It will form the top 23 floors of the building, reaching 1,017ft.
The test was led by the steel contractor, Severfield-Rowen, and allowed Mace to create 3D models of the spire, as well as a "building guide" with day-by-day instructions for the assembly team.