Jamie Harris speaks to three firms that are tackling the digital revolution and the skills crisis through digital upskilling – so staff don't fall behind the times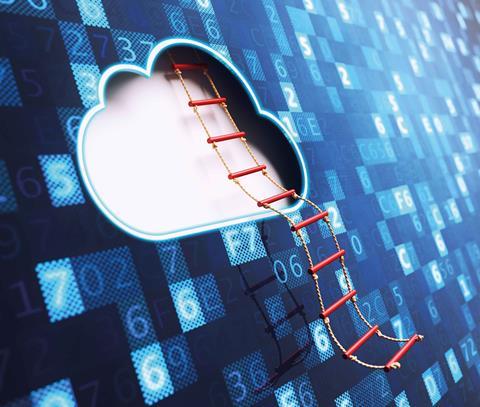 As construction enters a fourth industrial revolution – a new world of big data and digital tools such as BIM, parametric modelling and augmented reality – the question arises whether the workforce is being trained up adequately in order to fulfil the potential this technology has to offer.
Coupled with a struggle to attract the next generation into the industry, there is a feeling among those in construction that now is the time to upskill their current staff in digital tools and techniques.
"The world is changing," says Chris Mulligan, strategic growth director at SNC-Lavalin Group's Atkins business. "There is an ever-increasing demand for more infrastructure that we cannot keep up with. Technology and data can help us to do this, but we must equip our business to harness these capabilities."
"The entire industry is ripe for disruption," says Vicky Ernst, head of innovation transformation at Arcadis. "We have a choice: we can be disrupted from the outside in, or we can be proactive in making the change ourselves."
Building has spoken to three businesses that have decided to tackle the issue head on by setting up digital training workshops for their staff.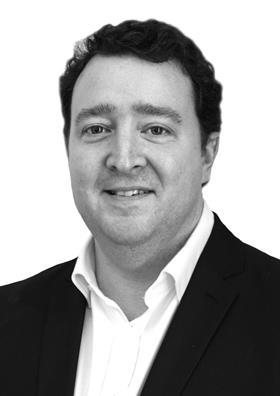 Atkins: Fostering digital behaviours
Chris Mulligan, strategic growth director at Atkins, part of SNC-Lavalin Group
When we asked our staff about "digital", they actually said the most important thing to them was learning and development. There is interest in learning about BIM and new engineering tools, as well as lean and agile methods and tools that can support collaboration. It's the same across our wider organisation, too – for example, in legal and commercial functions, they are interested in understanding the opportunities and risks posed by increased data sharing.
Upskilling is a critical part of our plan, including technical learning like how we use new systems and tools. However, I think it is more about building our culture – fostering new digital behaviours including collaboration, knowledge sharing, innovation and agility.
We have found that using new technology is more about a way of working and how you collaborate with others, from colleagues to suppliers and clients. I'd recommend providing digital training at the point of need (for example, when starting up a new project) rather than an all-staff "sheep dip". We have found that≈team-based training for those starting new projects is a very effective way to build skills and retain knowledge and, through the process, build a new team environment.
We are starting to more actively attract staff from non-traditional backgrounds. Some of our qualified engineers no longer see themselves as engineers, but rather as "digital solutions leads". We are hiring software architects, data scientists, cyber experts and digital engineers – people you wouldn't have seen in a design and engineering consultancy 10 years ago.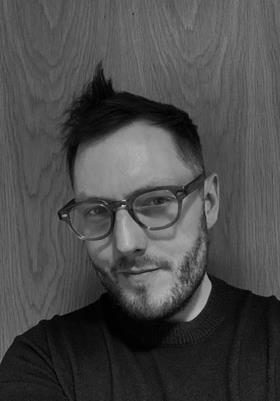 Aecom: Mitigating digital risk
Allan Brown, digital project delivery lead at Aecom
Increasingly sophisticated digital technologies are transforming our industry, helping to increase productivity and create efficiencies throughout the design and construction process. Recognising the impact of these new advancements on the way we deliver our projects, improving our employees' digital skillsets is a priority.
Despite the many benefits of using digital technologies and tools, delivering projects in this way can also bring a level of commercial risk. We noted a trend, with senior staff actively involved in winning work less informed about the potential commercial risk that comes with delivering projects in this manner, including the impact it can have on contracts.
We observed that staff had not been fully exposed to some aspects associated with contracts, such as employers' information requirements (EIR) or asset information requirements (AIR) that have a direct link back to a project's wider contract. Training our staff at all levels to become more informed helps us to deliver innovative approaches to our clients and maximise value, while also retaining good commercial sensibility.
We run a three-hour workshop with attendees from varying levels of seniority and experience broken into small collaborative groups. Ahead of the workshop, example EIRs and AIRs are distributed for review. Attendees are asked to review the documents ahead of time to identify what they view as a potential risk.
In the workshop, the teams define what they've found across all key areas, and identify either mitigation methods to answer the risk or the training requirements that will allow our staff to be better informed about mitigation measures to ensure we bring value to our clients and reduce risk to the business.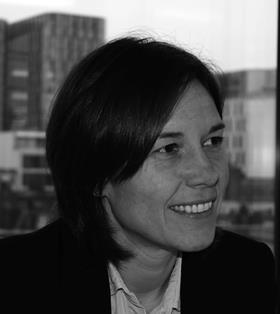 Arcadis: Expedition DNA
Vicky Ernst, head of innovation transformation at Arcadis
Expedition DNA is a digital transformation programme open to all of our 27,000 people worldwide. It gives everyone the opportunity to access knowledge and develop the skills necessary to become more innovative and digitally enabled.
The training takes between five and eight hours to complete, but it's broken down into much smaller modules – sometimes less than 15 minutes – so that everyone can complete it at their own pace, making it accessible to everyone.
The modules range from looking at specific digital platforms such as BIM and GIS; as well as data, how it's used and how it will become central to our operations; to looking at wider ecosystems and partnerships with Arcadis and fitting in our work with digital technologies and the customer and end user experience.
Everyone who has completed the online learning then has the opportunity to attend a one-week digital and innovation boot camp. This gives the chance to deep-dive into a particular area and cross-share ideas with colleagues.
It's not just about developing digital skills in isolation – it's about how we apply them. Softer skills, like critical thinking, are just as important. Job roles might change, but they won't disappear. It's more about how we maintain that human-centric approach, but then overlay digital expertise around data and platforms over the top to help improve efficiency and productivity.
When upskilling your staff, you need to make sure you know what problems you're trying to solve and what you're trying to achieve with digital. "Digital for digital's sake" won't work – it needs to be a clear part of any business proposition and lead to improving everyday quality of life for the client, customer or citizen.
We are transforming and changing mindsets and, by upskilling people digitally, encouraging them to embrace new thinking from the outside in. But we also need to be realistic in recognising what capabilities we have and where we might need to bring in new skills from outside.
We need to be less constrained by job descriptions and instead embrace diversity and inclusion of people, skills and thinking. Technology is ultimately a tool and softer skills, competencies and culture will all play an important role in realising its value.