Despite an impending skills shortage, the number of women and workers from ethnic minority backgrounds in construction is woefully low. Joey Gardiner asks three employers what their companies are doing to increase workforce diversity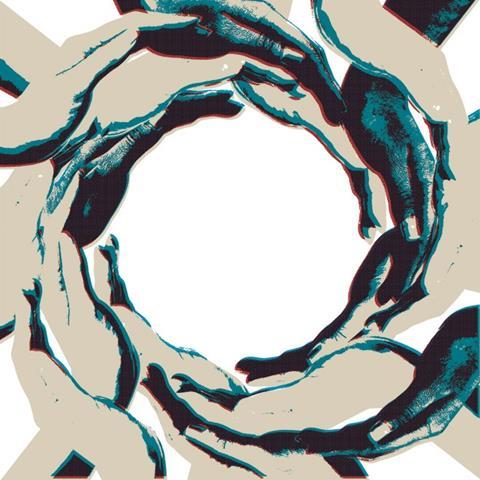 As skills shortages continue to bite at all levels in the construction industry, the importance of recruiting and retaining staff from a more diverse talent pool is now more than a moral question - it is a driving economic imperative. According to the latest Office for National Statistics (ONS) data, women make up just 16% of the construction industry's workforce, with the number of women employed flatlining while employment overall has been rapidly rising. There is less data on ethnic diversity, but the most recent reliable survey, from 2009, suggests that people from black and minority ethnic backgrounds make up just 4% of the sector's workforce, compared with 10% of the total population at the time.
However, with construction's reputation as a particularly "masculine" sector, and slow progress being made at increasing the level of female students qualifying in science and engineering subjects, addressing the imbalance is a tough ask, requiring considerable effort on the part of employers.
We asked a selection of employers that have worked hard to improve the diversity in their workplace, what was the single most effective thing they'd done in the last few years to increase workforce diversity.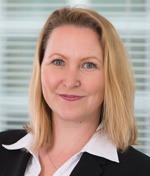 The contractor
Barbara Welch, director Western Europe, Mace
Over the past 12 months, there has been a lot of publicity highlighting the poor levels of diversity within the industry, particularly at senior levels and in the boardroom. Unfortunately, this isn't simply a construction industry issue and there isn't a quick fix solution.
Although gender diversity seems to have caught most of the headlines, in particular with the recent government social media campaign #notjustforboys, there is a need to increase diversity on all fronts. As the industry becomes increasingly professional and globally mobile, the skills shortage in the UK means we need to draw increasingly from a wider pool of talent.
At Mace, our 2020 targets require us to grow our workforce. A couple of years ago we started on our journey to deliver our 2020 business plan and increasing the diversity of our workforce was identified as a key driver, supported by the board, which would enable us to achieve our plans.
We started the journey by taking a hard look in the mirror: what was our current position? We looked at a variety of metrics, both qualitative and quantitative, to understand the true picture. We looked at why, like most firms in many industries, we had a leaking pipeline: we were good at attracting junior female staff, but were losing some of them as their careers progressed - and the general assumption that this was to do with childcare commitments didn't turn out to be true. We used our annual staff survey to ask all Mace employees globally for their views on what we could do to improve the diversity of our workforce.
Once we had a better handle on the issues, we devised strategies to address them. These included reviewing our promotion process to increase transparency to help prevent people promoting in their own image. We also conducted pan-industry benchmarking, improved our parental leave to make it industry leading, and undertook a number of initiatives aimed at improving work-life balance and raising the profile of senior women in the business.
We appreciate there is no quick fix but through repeated analysis and incremental changes we are starting to see a difference; the metrics are improving. These changes should help increase the number of women entering the industry and, more importantly, help to keep those we have invested in within our business.
There is more we want to do. In the same way our clients challenge us, we would like to use our influence to help improve diversity within the supply chain and with wider stakeholders.
Working together, across the whole industry, we can make a difference.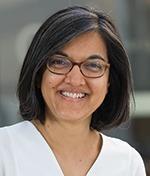 The architect
Arita Morris, director, Child Graddon Lewis
Upholding diversity and gender equality policies makes sense. It's good for business and for attracting and retaining the best talent from all walks of life. Sadly, the architectural profession and the whole construction industry still have a considerable way to go to improve diversity and inclusivity.
Consistently we rate substantially higher than the industry average for architecture practices on diversity measures: gender balance, disability and ethnicity. We attribute this to numerous factors but our commitment to mentorship through several avenues has been a definite contributory influence.
At Child Graddon Lewis (CGL) we have been involved in providing one-on-one mentoring support through the Construction Skills Council, Social Mobility Foundation, and the Stephen Lawrence Charitable Trust, to promote careers in the built environment to high school students from diverse backgrounds. We are also involved with mentoring at higher education level through the RIBA and are linked with London South Bank University and Central Saint Martins.
Through this mentorship we have seen students from high school through their undergraduate studies to successfully embedding into our practice after graduation, and we further support staff obtaining their professional qualifications through mentoring and paid study leave. Where possible, CGL will provide work experience and paid internships for students introduced to us from our mentoring activities. For existing staff we provide more than the required amount of CPD and let the brightest talents to know there are opportunities for them to progress at CGL without barriers. We also support life changes through flexible and part-time work arrangements, adapting to promote gender and cultural equality.
We also have a diversity champion who sits on the RIBA Architects for Change panel and is passionately involved in RIBA's Fluid Diversity Mentoring Programme. We are actively encouraging mid-managers to take up mentoring through various means to both develop their managerial skills and lead on recruiting and retaining talent through mentorship.
We have adopted a commitment at all levels of the organisation to promote inclusiveness in the workplace, which has translated into exemplary employee engagement and staff retention. We feel a responsibility to reflect the communities that we serve, as well as our diverse clients and colleagues in the industry.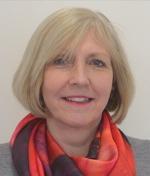 The engineer
Lesley Paine, EMEA structures lead, Aecom
Achieving greater diversity in the workplace requires a long-term, multipronged approach. Measurement and analysis have been key, as this informs our diversity policies and programmes, as well as our retention and recruitment strategy.
But I've found that one of the most important things in increasing diversity has been visibility. I have a particular interest in actively encouraging women into the engineering profession, and I believe that the more visible women are, the greater the likelihood of other women joining.
It helps that Aecom has recruited senior women into the business as well as promoting female staff to director-level positions. This visibility proves that women can be successful in our organisation.
I've recently been promoted to my new, expanded role, and I know our EMEA and India deputy CEO [John Horgan] saw it as an additional advantage that I was female. It very strongly sends the message that women are taken seriously at Aecom, and that it's a good place to join. Demonstrating routes for promotion also encourages women to stay in the industry, particularly at the point many are making decisions around the balance between work and family life, for example.
Despite the huge progress I've seen in the advancement of women over the four decades I've worked in this industry, engineering can still at times present challenges for women. There are those who still find it takes time to win the respect of some male peers and clients. This is where mentoring can help. We recently launched our global MCircles female mentoring programme in the UK and I am proud to be part of this. As a mentor, I hope to pass on my experience to help make the path easier for future generations of female built environment experts to navigate.
It's important to bring our industry to a more diverse audience rather than to expect the very people we want to reach to come to us.
Aecom has a number of outreach programmes in schools and universities to encourage students from a diverse range of cultural backgrounds into the profession. Increased visibility helps create opportunities.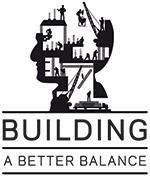 Building a Better Balance
Read more about our Building a Better Balance campaign to promote diversity in construction at building.co.uk/buildingbalance