The use of BIM is becoming more widespread throughout the globe. So what opportunities does this offer those with BIM skills who want a job abroad?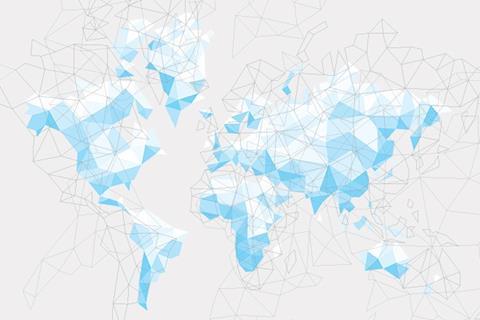 Usage and awareness of building information modelling (BIM) has grown exponentially since chief construction adviser Paul Morrell persuaded the government to make its use mandatory on major government projects by 2016. According to the latest data from the NBS, 19 out of 20 construction professionals claim to now be aware of it, and more than half are actually using it on projects.
This surge in usage of BIM has led to a huge uptick in training for staff now coming into the industry with the skills to use the new technology. Consultants such as Ryder Architecture, with its collaboration with Northumbria University to create the BIM Academy, have been at the forefront of this surge in adoption of new skills. One question many BIM-literate entrants are now asking is how transferable are these skills to other countries across the world. As UK engineering, design, project and cost management skills are increasingly used across the world, does having a qualification and expertise in BIM make you more in those overseas markets? And if so, which ones?
Richard Saxon, client adviser and former UK BIM ambassador, says there are actually still very few countries in the world - outside the US and Japanese markets - in which clients are commonly attempting to use BIM across the full life of a project in the way that is being attempted in the UK. Singapore, Hong Kong and Gulf states such as Abu Dhabi and Dubai are examples of those that are taking this more progressive approach.
Both the US and Japanese markets, where the usage of BIM is more widespread, are difficult for foreigners to penetrate for various reasons, including the fact the software platforms commonly used (Bentley in the US, Graphisoft in Japan) are less well used by UK firms. But Saxon maintains the situation is changing fast. "Current hot spots are developing. China is very keen on BIM, with the country's many technical design studios that most people encounter when working there showing a quickly rising proficiency."
Here, Building asks three experts on the sector to give their views on whether those with BIM skills can use their training to get jobs abroad.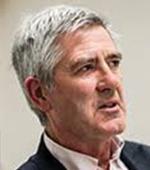 David Greenwood, director, BIM Academy
The interest in BIM is a world-wide phenomenon, raising the potential for exporting talent and skills from the UK in the form of business opportunities and employment for BIM-enabled professionals and young graduates.
As a starting point, consider the two aspects of demand and supply: in simple terms, export opportunities exist in localities where there is a gap between the former and the latter. The relative cost of labour will affect the likelihood of whether a particular economy will seek to adopt technologies such as BIM.
The United States, for example, has a huge continuing demand for construction and high labour costs. But it is probably the best-placed to meet its own demands for BIM-related services.
There is a massive demand for construction in the oil-rich countries of the Middle East where it is normal to import design and construction services and skills: these countries have long been a source of employment for UK construction professionals. Because of BIM's relative newness and the scarcity of related skills, this has now presented opportunities for newly-graduated professionals. Most of us are aware of the size and growth of economies such as China and India, where labour has traditionally been cheap but there is a hunger for advanced technologies that has been driven by prosperity.
As part of the changes announced by the new Chinese leadership is a commitment to BIM for large public construction projects. Other regions exhibit potential, albeit on a lesser scale, including countries in Southeast Asia, and in the western hemisphere, Brazil and Mexico. And, taking a longer-term view, the majority of the top-20 fastest growing economies are in Africa.
BIM Academy has carried out work as far afield as Australia, and we have been engaged in discussions with organisations in countries throughout the EU as well as in China, Egypt, Qatar, Saudi Arabia,
Thailand and Turkey.
The relationship between academia and practice within BIM Academy provides real opportunities for the graduates from our construction-related courses. In the past two years our graduates have found excellent job opportunities in overseas BIM-related jobs. In the UK, we are already seeing design graduates (for example, architects and architectural technologists) with BIM skills being able to command salaries around 50% above the norm. It is clear that proficiency in BIM also opens up opportunities for working abroad.
But exactly what skills are being sought? Initially, and most immediately this can involve familiarity with BIM-related software, but in the longer-term this will be superseded by a requirement to understand
the implications of BIM working for project workflows and information management and, at corporate level, the significance of BIM for an organisation's business strategy.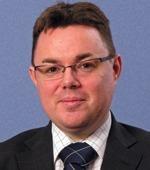 David Philp, director of BIM, EMEA and India, Aecom
The drive to innovate and improve industry is being facilitated by the increasing adoption and enhanced capability of BIM, and those with skills are increasingly in demand at home and abroad.
The adoption of BIM requires us to assess what these technology-based interventions will mean for the next generation of construction professionals. This shift in how we create and care for our assets through innovative new outcome-based delivery models and game-changing technologies will revolutionise many of our job roles and associated skill sets.
As we move towards a more digitised built environment, a better understanding of the whole project life cycle is needed alongside expertise in a particular area - for example, programme and project management. This shift will see career paths offer more flexibility and interchangeability. As the workforce moves towards this broader capability, it is essential that academia, professional institutes and employers create new learning experiences that meet a wider "built environment" approach.
These changes will dictate a preference for employees who have a more rounded skillset from the worlds of science, technology, engineering and mathematics (STEM). As well as upskilling and attracting digital recruits, we are welcoming new colleagues, such as data scientists, into our industry who can help us analyse and understand project data to make more informed decisions.
There is a growing demand for those who have the skills and knowledge for this digital environment. While there is a need for those who can use the digital tools, we are seeing a growing requirement for those who can define, manage and analyse the data that, in turn, supports business decisions and enhances workflows. These digital natives are in demand not just in the UK, where there is a growing need as we head towards the 2016 mandate, but also in other countries, especially in the Asia-Pacific region, where they want to liberate the lessons learned from the UK. The future is bright and agile for those that are digitally enabled.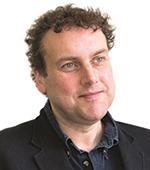 Adrian Malleson, Head of Research, Analysis & Forecasting, RIBA Enterprises
BIM is a collaborative working process for the creation and life of a building. The tools are now here to collaboratively bring geometric and other data together in a useful - and usable - way. These are the BIM tools. But, of course, BIM is not the software; it's the process people are engaged in.
We need this process to build and maintain better buildings more effectively. We need this to meet the global challenges we face.
The UK government, we know, is committed to BIM being in use by 2016. The UK construction strategy sets a number of demanding targets - 33% cost reduction, 50% faster delivery, 50% emission reduction. BIM is a way to bring this about, a tool to work together to describe, test and learn from design decisions.
This is significant not just for the UK. The UK architectural community works globally. In 2012 the UK imported £35m of architectural services. It exported nearly 10 times that amount, £344m.
UK architecture is a global flagship of innovative design process.
So what does this mean for careers? In the UK, BIM looks set to become a standard way of working among designers. As the UK demonstrates the benefits of BIM, its expertise will be exported; initially through the overseas work of UK architects, then through BIM becoming embedded in other markets. The NBS International BIM report already shows high level of BIM adoption in countries such as New Zealand, Canada and Finland.
This will inevitably mean BIM skills will, especially through the BIM adoption process, be in high demand both in the UK and overseas. For the global construction industry, it's not if BIM, but when BIM.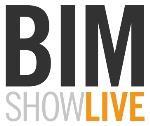 BIM Show Live
Aecom's David Philp is also chairing a panel discussion at BIM Show Live, the UK's largest BIM conference, 8-9 April 2015 at Manchester Central. Other speakers at the event in April include Rob Charlton, CEO at Space Group, Andrew Turner at BIM4SME, Duncan Reed, BIM ambassador from thinkBIM, and Adam Ward at BIM Technologies. Find out more about the event at bimshowlive.co.uk