The North-east is becoming such a hub of expertise on Building Information Modelling, it could soon be giving London a run for its money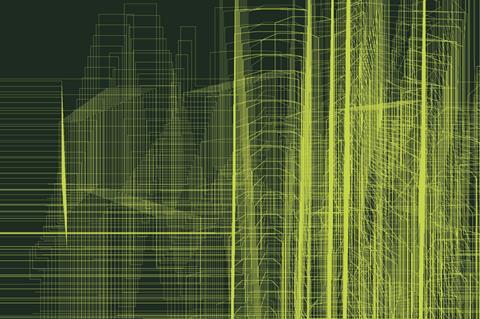 At a time when the UK regions are suffering particularly in the downturn, a hub is emerging in the North-east. A pool of resources, expertise and education opportunities around one of the construction industry's most vital future tools, Building Information Modelling (BIM), has come to the fore over the last year.
The government's mandate and its prescription for fully collaborative 3D BIM as a minimum by 2016 is driving increased adoption of the system, and the North-east has fully embraced the change. The area is home to a number of key BIM players including the BIM Academy based at Northumbria University and National Building Specification (NBS), a resource development centre based in Newcastle which is part of RIBA Enterprises.
The BIM Academy was launched a year ago and now works on research, development and consultancy alongside education. One of its main functions is to ensure the UK's uptake of BIM is not slowed by a skills gap. NBS provides specification of information, technical guidance, manufacturer product information and the digital objects that are required for BIM to work effectively.
This fast growing collection of BIM-focused companies, projects, experts and courses is reinvigorating the region, making it one of the top areas in the UK to head to in order to train in everything from engineering through to design and project management as BIM is embedded in most courses on offer.
These courses range from full-time undergraduate schemes through to part-time masters courses and upskilling options, aimed at existing industry professionals.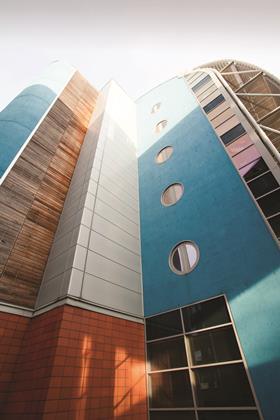 Here we look into just why the North-east is emerging from the ashes of a particularly rough recession to give London a run for its money as UK's BIM capital before exploring the types of courses available in the region.
The hub
Stephen Hamil, head of BIM at NBS, says: "It was mentioned at BIM Show Live earlier this year, that almost everyone who spoke had a Geordie accent. But in all seriousness this is because there is a real hub of activity around BIM and digital construction around the Newcastle and Sunderland area."
He says there are various reasons that could explain this: "We have a number of very strong universities in the area that specialise in this sort of subject. And two
out of the top 10 architecture universities in the UK are in the region - Newcastle and Northumbria.
"So we get a lot of graduates with a strong understanding of BIM coming through and then going on to start up companies or work through existing companies in the region."
Hamil adds that companies like NBS are supporting the BIM boom in the region: "We employ 200 people in Newcastle-upon-Tyne alone and our mission is to provide high quality digital construction training, information and research.
"After all, this is the biggest thing to happen to the construction industry since the drawing board and type writer were put in the bin. I have no doubt that BIM is the future for construction and the North-east is leading the way."
It was mentioned at BIM show live earlier this year that almost everyone who spoke had a geordie accent

Stephen Hamil, NBS
Ed Bartlett is CEO of KyKloud, a software company based in North Shields that supports all elements of BIM whole life cycle costing. Formed in 2010, the business offers a "software as a service" solution to enable facilities managers to deal with complete end-to-end asset management. It aims to save millions of pounds through more effective asset management, with a 50% time saving on data collection alone, achieved by taking asset data direct from BIM.
Bartlett agrees that the North-east is on the money when it comes to approaching BIM. He says: "The market first R&D that we offer has been aided by collaboration with a number of leading players in the BIM community, all North-east-based. This is aided by the fact that the region had a good supply of talented software expertise."
The courses
That expertise isn't just in terms of the software as a single entity. Universities and course centres in the region are increasingly focusing on including BIM training in every construction-related course. So sure are the experts and academies that BIM is the future, they don't believe there is any part of the industry that won't need to know at least the BIM basics within the next few years.
North-east universities have a connection to industry. We need people to have the right level of education in BIM

Steve Lockley, Northumbria University
Steve Lockley is professor of Building Modelling at Northumbria University and research director at the BIM Academy: "University in the North-east is very connected to industry." He explains. "There is therefore a real need out there for people to have the right level of education in BIM as part of their courses. We have been working on this basis for the last two years. There are more and more specialist BIM courses emerging but we have adopted a different approach by integrating BIM into our undergraduate and graduate programmes."
Lockley says that teaching BIM to everyone in this way is particularly effective as it ties the values into standard construction training and roles. And the university will be launching a new course in September aimed more at existing professionals.
"We will be introducing some new courses focused on BIM execution planning," he says. "It will be looking at how you can roll out and create a wide reaching BIM model on a project. It will teach planning and co-ordination skills."
He adds that the course will be a masters targeted at upskilling people that already work in the industry to allow them to work BIM into their jobs. There will be options to do one-to-two week intensive courses, or to do the course part time using distance learning.
"The main thing is that these courses and leaning opportunities are available to everyone," Lockley adds.
North-east companies adding to the BIM boom
North-east-based 4Projects is leading a consortium of world-renowned industry experts, including the University of Northumbria, Vinci Construction, AEC3 and Kingspan in the delivery of a collaborative Building Information Modelling (BIM) product for the construction sector, with the help of a £1.2 million match-funded grant from the Technology Strategy Board.
Richard Vertigan, 4Projects CEO said: "This is an exciting opportunity for us. It enables 4Projects to collaborate with some of the industry's best practitioners and lead the worldwide market in the developing field of BIM. Governments around the world are increasingly mandating the use of BIM in order to achieve significant cost and environmental savings on their construction projects and gain valuable insight into the performance and operation of their existing assets."
The consortium's collaborative approach to BIM will help integrate project teams through the full lifecycle of a project. Delivered through 4Projects existing SaaS (Software as a Service) infrastructure, their BIM product is built upon an open standards approach and will uniquely stream models and model information directly through a web-browser without having to install plug-ins.
The consortium's collaborative BIM tool is built using the open-source XBIM library built by the University of Northumbria. XBIM enables the industry standard' ".ifc" (Industry Foundation Class) file format to be used for design co-ordination and review, model analysis, reporting and data-transfer, including COBie transfers. It works across all browsers and platforms, helping project teams deliver the UK government's 2016 challenge of achieving Level 2 BIM.
For more information visit:
http://collab.northumbria.ac.uk/bim2/
http://www.openbim.org
http://www.ncl.ac.uk
http://www.northumbria.ac.uk
http://www.nationalbimlibrary.com