The executive director at Mears Group starts the day with a hit of 'Daily Mears Matters' on her Blackberry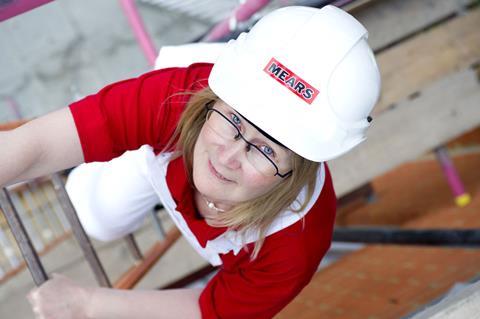 My work day starts the same way every day - with a 'Daily Mears Matters' email that hits my Blackberry in the early hours of the morning and at the same time as it goes out to thousands of others throughout the firm.
It's a nice way to start the day because it's usually a good news story about a colleague, perhaps a trade operative or one of our care workers, who has gone above and beyond to do something special for a customer, or perhaps its announcing a new contract win or a change in process aimed at making our lives easier. It's a particularly good start to the day when the email is about one of my business areas!
Fortunately, my son has to get ready for school around 6.30am so I can often get to see him before I fly out of the door and, if it's a day at the office, I can usually be at my desk around 8am.
I have a national role and lead for Mears on non-core areas and on repairs and maintenance contracts that are not traditional outsourced partnering arrangements, so my days are pretty varied.
I work with our brilliant grounds and cleaning teams (one of the guys knows the Latin name for every plant you can mention) and with our new homes team which uses non-traditional off-site techniques.
I also work with some very clever people who create property estate and asset management systems delivered via the cloud through portals. The systems use GIS technology and bring together client data and mapping within a workflow driven service that supports the whole property lifecycle.
We work with Taylor Wimpey to manage their property portfolio, Crossrail, EDF and HS2 for the acquisition of land to support their proposed developments. I'm now working with the team to see how this can help our social housing clients to manage their assets and identify development land.
I grew up on a council estate in the north east and am passionate about finding work and training opportunities for the youngsters who live in the social housing properties which we maintain
At the moment, my main focus is on new business opportunities with social housing clients who are looking to do something a bit different with their repairs services. That ranges from those looking to set up a Limited Liability Partnership, Joint Venture Company or wholly owned subsidiary that they want a private sector partner to manage, to supporting clients who want to set up a DLO or who want us to manage their existing DLO.
These delivery models can often involve a competitive dialogue tendering process and my days can frequently involve a dialogue session. I enjoy those most when the clients push us to distinguish ourselves through innovation and I come out of many dialogue sessions enthused, with the Mears' team immediately brainstorming bespoke solutions for that client.
I grew up on a council estate in the north east and am passionate about finding work and training opportunities for the youngsters who live in the social housing properties which we maintain. I'm a Trustee of the Construction Youth Trust and its focus is on providing training and jobs for disadvantaged youngsters.
That's something our social housing clients really understand and is a high priority for Mears, so I get a warm reception whenever I suggest apprenticeships or local initiatives involving Mears or the Trust and youngsters from the estates.
I started my career as a trainee painter and decorator and went on to get an MSc in Construction Refurbishment Management so it is not unknown for my day to include making ad hoc speeches to girls who are still at school about careers in maintenance and construction. Just occasionally, there is a spark of real interest and I can point them to the Trust if we don't have our own local initiative in that area.
I work late most nights and when I get home I take advantage of the quiet (once the boy is in bed) to get back to emails - ending my working day exactly as I started it!
Jane Nelson is executive director at Mears Group and speaker at Homes 2012