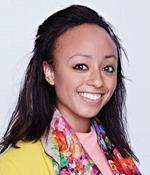 Abigail Watts-Cherry, architectural assistant, Hawkins\Brown
Q Has the year since you started in construction lived up to expectations?
A I can't remember what my expectations were but I've definitely learnt a lot more than I ever expected to in just a year; and I've been involved in so many amazing projects from competitions and bids to site work. The experiences that I have been exposed to and the general office life working for Hawkins Brown have made it a very rewarding year.
Q Have you achieved what you said you wanted to in the time?
A Last year I said that I wanted to see something realised that I had contributed to; since then I've been working on a complex infrastructure project, Tottenham Court Road Station, and I've been allowed a hands-on role on the production of construction drawings. I haven't yet seen anything built that I have worked on but I'm sure when it opens next year I will do!
Q What has been the biggest challenge you've faced in your job?
A Getting used to unfamiliar CAD software at the fast pace required to meet incredibly tight deadlines with large workloads.
Q In your experience so far, does the industry encourage and nurture new talent?
A Yes, but I've realised that you have to be vocal and flaunt your skills if you want to make the most of the opportunities on offer.
Q What's your view on the government appearing to backtrack on green built environment policies such as the zero carbon target, the Green Deal, and subsidies for wind farms and solar power?
A That is obviously a real shame; it'll be even more crucial for the construction industry to employ innovative and cost effective design and material strategies to make the built environment as environmentally efficient as possible.
Q Do you sense clients are less interested in sustainability following the recent policy shifts?
A That is not something that I have experienced working on an infrastructure project.
Q Has the attitude of your firm to sustainability changed at all?
A Not particularly; I think my office has always had sustainability on their agenda. It is something that is a part of the company's ethos. We have an office sustainability group who meet regularly to discuss how we can best incorporate strategies into our projects and our daily office life. The only change that I have noticed in the last year is the introduction of higher in-house recycling targets.
Q Will you get a summer holiday? – if so, where?
A I would love to say I'm going somewhere ultra exotic like the Caribbean… but unfortunately I'll be staying in the UK for some time as I've just spent every penny I have buying my first property!