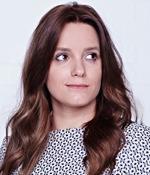 Sophie Miller, graduate trainee, Redrow
Q Has the year since you started in construction lived up to expectations?
A I've found the industry extremely varied and at the same time a lot more challenging than what I thought it would be.
Q Have you achieved what you said you wanted to in the time?
A I have definitely gained a greater understanding of construction but I feel I need more time to learn and develop in my role to bring a positive resource to the company.
Q What has been the biggest challenge you've faced in your job?
A The biggest challenge I have faced so far would be the constant responsibility with the work I am tasked with.
Q In your experience so far, does the industry encourage and nurture new talent?
A The amount of time that the construction industry puts into training and development is outstanding, the need for young talent to enter the industry is at an all-time high and firms are providing the educational resources needed to attract and retain graduates, undergraduates, trainees, apprentices etc.
Q What's your view on the government appearing to backtrack on green built environment policies such as the zero carbon target, the Green Deal, and subsidies for wind farms and solar power?
A Because of this the industry is now almost taking a step back, it's disappointing to see as green policies not only benefit construction and housebuilding firms but also the consumers.
Q Do you sense clients are less interested in sustainability following the recent policy shifts?
A There has been no noticeable shift in opinion immediately but perhaps over the long term clients may feel differently.
Q Has the attitude of your firm to sustainability changed at all?
A The importance of sustainability is still a major objective within the company, compared to a year ago sustainability isn't highlighted as much in day-to-day situations but the focus is still there.
Q Will you get a summer holiday? – if so, where?
A This year I had a big kid's holiday to Disneyland.