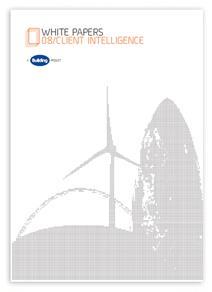 Building's Client Intelligence White Paper is an indispensable guide to the spending intentions and outlook of the most important public and private construction clients across the UK.
Filled with vital data that will enable contractors and consultants to plan their business strategies, the white paper includes a huge range of must-have information that will bring you closer to your customers.
Based on in-depth interviews with the industry's biggest customers and a survey of almost 350 private and public clients conducted by the magazine, the client intelligence white paper contains a detailed analysis of the skills and services most in demand from supply chains.
This research is backed up by data provided by leading construction data company Barbour ABI on the major clients, giving you a vital insight into their current and future spending plans, scale of pipelines and which of your competitors they're working with.
Carried out by Building's team of experienced journalists, the White Paper includes:
The top clients' views on key procurement and selection issues – including what you need to do to impress them
Detailed insight into trends in procurement, payment, innovation, BIM, and partnering, based on a survey of almost 350 private and public sector clients
Rankings of the 100 biggest public and private clients by value of the schemes they are working on
Detailed intelligence on the top 15 public and top 15 private clients. This includes work pipelines, lists of the contractors and clients they already do business with, their development track record, and insight in to how they procure, allowing you to see where your competitors are getting ahead and benchmark your performance
A market overview showing exactly where construction spend is set to go ahead
A detailed survey of 50 top construction industry chief executives, enabling you to see exactly where your peers think the industry is heading