Mental health facilities have suffered from years of under-investment. Putting things right will require a combination of traditional and innovative funding solutions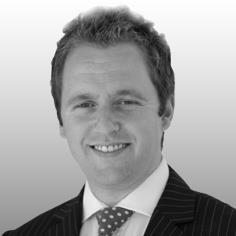 It is estimated that 1 in 4 people will suffer from a mental health condition at some point in their life. To put this into context, mental health conditions affect more people than the combined total of people who suffer from asthma, diabetes, kidney disease, breast and prostate cancer. The economic effect of this burden is remarkable. NHS England has estimated that mental health conditions cost approximately £105 billion a year due to loss of earnings, associated treatments and welfare costs. Despite these staggering figures, mental health services in the NHS have suffered from decades of underinvestment in services and infrastructure, resulting in them being known as the 'Cinderella service' of the NHS.
The neglect of poor old Cinderella has become more acute as NHS resources are increasingly focused on tackling high-profile physical conditions such as cancer and heart disease. This funding deficit is most marked in infrastructure spending on inpatient facilities.
"Mental health services in the NHS have suffered from decades of underinvestment in services and infrastructure, resulting in them being known as the 'Cinderella service' of the NHS."
While there is a place for the community based outpatient or day-care delivery of therapies ('Care in the Community' services), it is important not to forget the significant proportion of people who require acute inpatient mental health admissions (either voluntary or via sectioning under the Mental Health Act). It is for these vulnerable patients where the lack of investment is having a seriously detrimental impact.
This observation was made as far back as 2003, when the now defunct Mental Health Act Commission, in its Biennial Report for 2003/05, stated: "The focus on establishing community interventions to keep patients from hospital admission must not blind us to the continuing need for inpatient care that patients will enter and reside in voluntarily".
A recent investigation by BBC News and Community Care revealed that despite this warning, delivered almost a decade ago, the delivery of inpatient mental health services for acutely unwell adults and children is now at the point of being "unsafe" and delivered in "substandard accommodation".
The investigation revealed that despite acute admissions rising to nearly 50,000 in 2011/12, 48 NHS Trusts reported the closure of at least 1,700 mental health beds in the last two years. Three-quarters of this reduction related to emergency admission wards and psychiatric intensive care units, resulting in patients being sent to private hospitals (costing the tax payer millions of pounds) or admitted to hospitals hundreds of miles from the patient's home and family. In addition, children and young people were found to be admitted to adult psychiatric wards due to nationwide pressures on specialist children's beds.
A major reason for the closure of inpatient beds was due to the current poor state of the mental healthcare facilities. Few mental health units are fit for purpose. To bring them up to modern recommended standards will require substantial investment in the estates. As this modernisation will mostly require a complete rebuild or, at the very least, a major redevelopment of the facilities means that the cost could amount to hundreds of millions of pounds.
At a time when there needs to be substantial efficiency saving across the NHS, there will be a growing gap in capital funding availability for Mental Health Trusts to modernise their estate.
However, most Mental Health Trusts are located on estates of substantial size, which means there may be scope for land sales and rationalisation. This, together with innovative funding vehicles, may produce potential solutions to fund the improvements to their own estates.
The issue for Mental Health Trusts is the tension between the quantum of land disposal required to fund the redevelopment and the provision of adequate numbers of inpatient beds and associated support infrastructure. The balance is complex and something that even Goldilocks would find challenging: a small inadequate disposal will result in insufficient capital for appropriate development; too great a land sale and the Trust becomes limited in terms of future increases in inpatient capacity. The only viable solution will be one where these two opposing tensions will need to be, like Baby Bear's porridge, 'just right' (excusing the mixed fairy tale metaphor).
The NHS in general does not have a great track record in getting the funding 'just right' and will require both traditional and innovative funding solutions similar to those used by private developers working with other private and public sector organisations. Such solutions, like Cinderella's glass slipper, will have to be developed in a bespoke way to fit each NHS organisation and take into account the local clinical commissioning and funding environment.
If the balance between estate disposal and future capacity planning is achieved in conjunction with robust funding solutions, it may be possible that the NHS 'Cinderella' service might (just) live happily ever after…
Dr Matthew Williams-Gray is an associate director at Mace and head of strategic healthcare consultancy services