Building more and better council-run leisure centres is a no brainer when public health and social value are top priorities, argues Morgan Sindall's Richard Fielding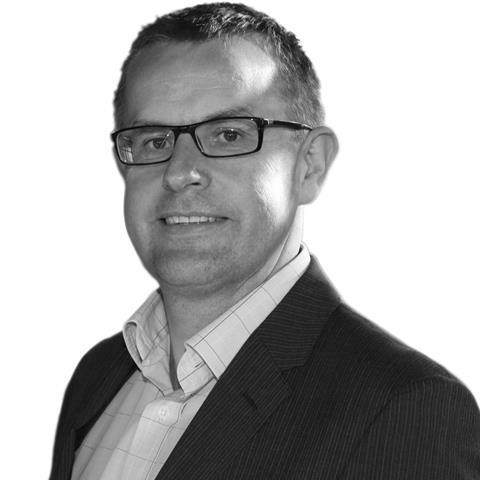 The UK government has made no secret of the fact that it views investment in public sector building projects as key to galvanising local economies and securing the nation's recovery from covid-19.
Project Speed, a £250bn taskforce to fast-track construction of public sector infrastructure and municipal buildings was announced in June. Flagship road and rail schemes, in addition to much-needed new hospitals, homes and schools fall under its remit.
This was followed two months later by the Getting Building Fund: a £900m tranche of funding aimed at catalysing delivery of targeted shovel-ready projects, supporting job creation in towns and cities across the country in the process.
Mayors and Local Enterprise Partnerships (LEPs) have bid for their share of the fund. The range of schemes which have received backing are diverse and innovative: from health-tech accelerator campuses in Birmingham, and advanced manufacturing facilities in Derby, to a raft of sustainable, green transport projects across the entire Midlands. Many of these schemes will not only employ countless people in the design and construction; they will support job creation and skills development in the knowledge-led industries crucial to the UK's long-term prosperity.
63% of sports halls and swimming pools were more than 10 years old; one in four had not been refurbished in over two decades
But, while important, focusing on GDP growth and job creation alone will not guarantee a complete recovery from this pandemic – nor will it insulate us from similar future threats. Sustainable communities cannot be measured exclusively by economic output. The health and wellbeing of the people within them must be weighed equally.
And the covid-19 pandemic has unquestionably highlighted the importance of healthy lifestyles. Across the country, obesity continues to predispose people to the virus's most severe effects.
Restrictions imposed to combat coronavirus have mandated the closure of many leisure centres across the country, often for weeks or months at a time. The negative impact this may have had on physical health and resilience should be not underestimated. It may, however, pale in comparison to the deleterious effect on people's mental wellbeing, at a time when many need the lift that exercise can provide more than ever.
With a clear imperative to support healthy lifestyles, it was perhaps surprising that leisure facilities did not initially receive the same government support as many of the aforementioned construction projects which fell within the scope of either Project Speed or the Getting Building Fund.
Fortunately, that changed late last month.
Culture secretary Oliver Dowden announced a £100m fund to support work to build and renovate public leisure centres; news which has been cautiously welcomed by operators in the sector and public health officials.
Covid-19 may have triggered action but the call for more investment in public leisure facilities began long before this year. A report from the Local Government Association in January found 63% of sports halls and swimming pools were more than 10 years old; one in four had not been refurbished in over two decades.
When faced with an uphill battle to keep threadbare public services running, while tackling housing and school place shortages in the face of funding cuts, local authorities have understandably had scant capacity to invest in leisure facilities.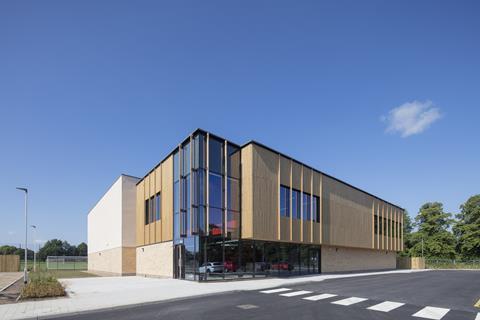 So, while £100m is a welcome stimulus, it should just be the beginning. Access to modern leisure facilities must be inclusive and widespread if we are to support healthier communities. Bright, well-ventilated spaces designed to inspire and motivate should be the standard public gyms and leisure facilities strive for. Renovation projects and new builds alike must take stock of what design choices the new normal necessitates. An increased focus on hygiene and individual space are perhaps obvious. But for leisure centres to be places people want to visit and spend time in, not simply view as a necessary evil, consideration must be given to the wider placemaking elements: outdoor facilities and public realm, and complementary spaces for socialising.
As local leaders and policymakers look to maximise the public purse in the months ahead, the compound effect of investing in community sport and physical activity should be considered. Sport England and Sheffield Hallam University estimate that every £1 spent in this space returns almost £4 for the UK economy. Perhaps more importantly, overall investment in the sector has the potential to elicit wider social value of more than £72bn a year, measured against health, wellbeing and community development.
Such a sizeable prize for investing in public health and leisure facilities should serve as motivation to continue to prioritise them as the UK builds back better. The government may be off the starting blocks, but the race for healthier communities is a marathon, not a sprint.
Richard Fielding is area director at Morgan Sindall Construction