The housing crisis, planning laws, modular and next generation talent - all of this could be vital in boosting productivity in construction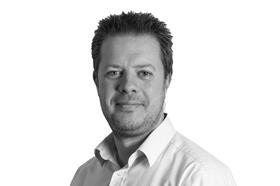 The latest budget identified several key areas that need to be addressed in construction. Putting aside the 'B' word, the most pressing issue facing the industry is low productivity. The effects of this are seen across construction, with inability to deliver housing being the most obvious. The productivity puzzle is complex but we are starting to find solutions. Both government and industry are focussing on this and we may look back on 2018 as the year we began tackling the productivity problem. The question is whether 2019 can build on this and deliver an industry revolution?
Whilst productivity solutions continued to emerge in 2018, for the industry to accelerate and realise their potential it must come together in a more holistic way. For instance, how much progress could be made through a coordinated effort involving; legislative change, offsite construction and digital design?
The budget relaxed planning law to allow obsolete town centre offices to be redeveloped into residential apartments - a positive step that should support strategic land values. In 2019 we will see if government is willing to review punitive Community Infrastructure Levy charges to help improve viability of schemes and make them more attractive to developers.
There was also budget encouragement for SMEs to start building and developing again. This is welcome given that the percentage of residential development by SMEs has fallen from 40% to around 15% in recent times.
Years after the first wave of modular residential builds, the industry seems poised to embrace a different way of constructing. 2018 has seen more high-profile papers and initiatives building on the Farmer review. These range from the London Assembly's 'Offsite manufacture to solve the housing crisis' to Heathrow Airport's call for offsite logistics hubs to deliver its expansion programme.
However, the offsite industry is fragmented. A myriad of systems are vying to be selected, with a presumption that selection should occur even before planning approval. Could 2019 be the year when we discuss as an industry how to design and procure in a way that promotes a standard kit of parts and a more agnostic approach to offsite solutions? If this seems far-fetched, they have been doing this in Scandinavia for 60 years; constructing 80% of components off site to deliver a rate of house building we can only dream of.
Whilst the benefits of offsite construction are well rehearsed, it takes longer to design and will cost more unless we develop components that suppliers want to build. The answer to this must be digital design. Young people now have digital skills that even a few years ago were unheard of. Why lose them to tech firms when we can entice them into our industry?
For years architects and engineers have delivered code-based design. This means we are ripe for young coders to revolutionise the industry. Burgeoning digital categories at awards ceremonies in 2018 shows that the industry is embracing this, but how do we accelerate? Should businesses protect their intellectual property when they develop a piece of software, or should the industry sign up to an open sourced approach?
Whichever way you look at it the solutions to the productivity problem are out there. Can 2019 be the year we grasp them in a more holistic way and really move things on?
Martin Feakes is market director, buildings at Ramboll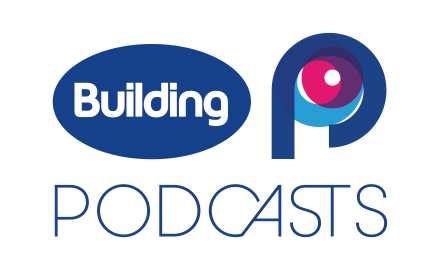 Listen to this Building podcast, bringing you highlights from Building Live 2018, including a discussion on the housing crisis and the industry's next steps to tackle the issue head-on