Listen to this Building podcast - highlights from Building Live 2018, including debates on the Hackitt review and the future of large contractors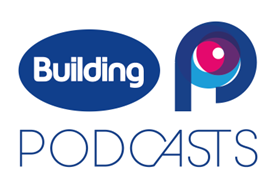 This year's Building Live conference brought together some of the most influential figures across the sector to talk about the future of the construction industry. From the housing crisis to the Hackitt review, and from the way technology and the changing environment influences the way we build projects to the delicate nature of the contractor market, there was plenty to get stuck into in an absorbing day's discussion.
This podcast includes highlights from several panels from Building Live, including Mark Robinson, CEO, Scape Group, Selina Mason of Lendlease, Stephen Kinsella of Homes England, Arcadis' Simon Rawlinson, the SEC's Rudi Klein, Mace's Mark Castle and Rod Stiles of Bam Construction.
Have you got feedback on this podcast? What would you like to hear from a Building podcast in 2019? Email building@building.co.uk