Those in the room for Prime Minister Theresa May's social housing announcement applauded, but those outside gave it short shrift - is this policy enough to deliver what's required?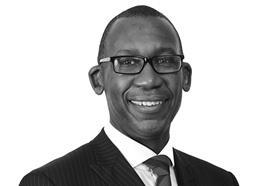 When a Prime Minister rocks up at a social housing conference, it's an event worthy of note. When it's just prior to heading to Salzburg and another battle over Brexit, it's eye-catching. When you know that it's unprecedented, it's pretty jaw-dropping. But as with Mrs May's positions on many of her policies, it is also extremely polarising.
Those in the room at the National Housing Federation Summit gave her a standing ovation. Those outside largely gave short shrift to the announcement of the £2 billion for social housing, which doesn't come into place until 2022 and at today's values might deliver only about 5,000 or so new homes.
But what no one disagrees on is that the language that is being used is a marked contrast to her predecessors and to give a commitment to social housing, at a housing association conference, confirms the significant shift in tone that was signalled in the Housing White Paper – Fixing the Broken Housing Market (2018) and the response to the consultation; in the commissioning of the Sir Oliver Letwin review – The Independent Review of Build Out; and the Social Housing Green paper on the important role of social housing to society. This is the next part of the May housing jigsaw puzzle. And delivery on that as the Prime Minister said is her 'personal mission'.
And this is both the benefit and curse of our current approach to housing policy. Put to one side the fact the money isn't nearly enough to make a significant dent in the housing shortfall, the fear by the cynics is that although certainty and long term funding commitments are crucial and were given, they may only last as long as the current Prime Minister is in place.
What is actually needed for a sustainable and deliverable housing policy, is in-party support from May's own colleagues and cross-party support for the principles of long-term funding, strategic partnerships, and longer-term planning. When I was chief executive at the Housing Corporation, under a Labour government, with similar ideas, I would have loved to have heard the then-opposition saying the things I heard a Conservative government say this week. I would have bitten your hand off for a down payment on funding 5 years in advance.
So let's put party politics and cynicism to one side for once.
It's coming up for Party conference season. Now would be a great time for all parties to stand as one on housing supply and the means to deliver more sooner.
Brexit will soon be here, and if we could for once in a generation give some genuine certainty to our housing policy in the face of our wider uncertainty, that would be a real story.
Steve Douglas is co-chief executive at Altair