3D printing is set to play an ever more important role in the construction process but, with this new technology, new legal safeguards will be needed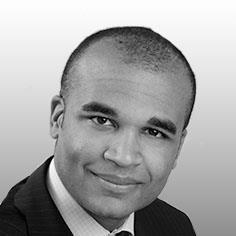 3D printing (among other additive manufacturing techniques) has been around for years. However recent developments mean that the application of such technology to larger-scale projects is becoming, from both a technical and an economic standpoint, increasingly viable.
As such, 3D printing – the numerous techniques whereby specialist hardware (the "printer") fed with the appropriate materials constructs an object following a three-dimensional computer aided design (CAD) file – may now be set to make a major impact on the construction industry. Progress is gradual but unmistakable, with projects becoming ever more ambitious: a five-storey apartment block in China; a steel canal bridge in Amsterdam; and now a skyscraper under construction in the UAE. The European Space Agency has even suggested plans to harness 3D printing and local materials to construct a lunar base. As technologies continue to develop, and costs fall, it is difficult to envisage a future in which 3D printing does not play a significant role in the construction industry.
The application of 3D printing to construction brings the clear potential for multiple benefits, including increased construction speed, significant reductions in the quantities of raw materials, and the increased ease with which components and structures can be swiftly and precisely replicated. Equally significant is the prospect of the alteration and reduction of the range of trades, and number of workers, involved in the construction of a 3D printed building. This factor may grow in importance, and indeed speed the adoption of 3D printing techniques, if speculation over a looming skills crisis in the shadow of Brexit proves correct.
New skills and trades will also need to be brought to bear on the construction site, and training will have to keep pace. Further still, there is the potential to significantly reduce the environmental impact of construction, with cuts to waste and the ability to achieve the efficiencies and precision of off-site fabrication without the associated transport costs and carbon impact.
As such, the potential of 3D printing as a disruptive, and indeed transformative, technology in the construction industry can clearly be seen. As always, however, with the advent of new technology comes fresh legal issues and considerations. Contractual relationships and frameworks will need to evolve and develop to accommodate the growing incorporation of 3D printing in the construction process.
Files which could allow for the construction of the entirety of a building could be readily shared and copied
Design responsibility is an area expected to require particular focus, with the dividing line between defects of design and workmanship, and the consequent allocation of responsibilities, set to become ever more blurred. It is likely to be prudent to ensure that a single consultant, who would need to be fully abreast of both the design itself and the relevant software and technology, assume an overall co-ordinating role.
Such a role and the associated responsibilities are likely to be onerous, however. Particular issues can be expected to arise where 3D printed elements of the construction interface with those constructed using traditional methods. Careful attention to the overall contractual framework will be required to make certain that responsibility is clearly allocated.
Closely related are considerations with regard to insurance, which professionals, brokers and insurers would need to review carefully – cover provided under existing policies may simply not be sufficient. Product liability cover may well be appropriate, not only in relation to the 3D printed building (which might perhaps be considered more closely akin to a manufactured "product"), but also in relation to the CAD file bearing the design, which may potentially be considered a product itself. Professional indemnity insurance cover maintained by the consultant team would also need to ensure it provided adequate cover for liability in respect of any deficiencies in the design (which could include software issues). Insurance cover will also be necessary in relation to the "printing" hardware and machinery actually used for construction.
Finally, the protection of intellectual property will require careful consideration. The CAD files which could allow for the construction of substantial elements, or indeed the entirety, of a building could be readily shared and copied (potentially instantaneously and across multiple jurisdictions). Owners of the relevant intellectual property will need to take steps to protect their rights.
3D printing certainly presents exciting possibilities for the construction industry. To benefit fully, the industry will need to meet not just the technological, but also the legal challenges. Fresh thinking and perspectives will be needed, with careful management and allocation of the risks which arise, as construction law enters a new dimension.
Kwadwo Sarkodie is a partner in the construction group at Mayer Brown