Reducing inequality and discrimination, inspiring potential students and apprentices and blowing brilliant bubbles are all in a day's work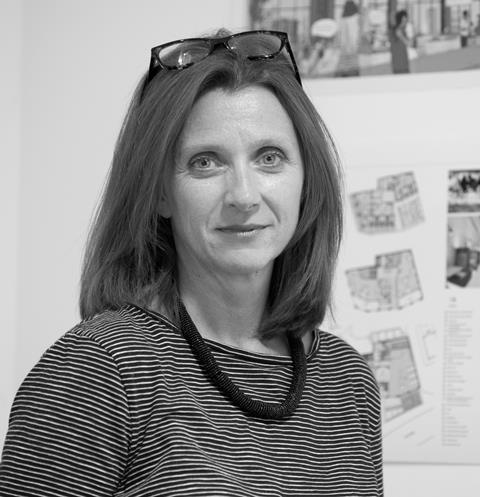 Why did you choose construction as a career?
I have always thrived within a creative environment. As a business management partner I could have chosen any number of creative industries, but architecture has a far wider reach. It touches upon everything: how we travel from A to B, work, live, play and interact and provides an opportunity to help generate innovative solutions through wider outreach programmes.
What are you most proud of in your career to date?
The N17 initiative in collaboration with Haringey council and the College of Haringey, Enfield and North East London (CONEL). We transformed an empty shopfront into a design hub offering work placements and training to the younger community.
We had six apprentices who have all succeeded in different areas and have now established relationships with both Northumberland Park and Gladesmore Community schools enabling us to provide the students with a platform to explore architecture and design and encourage their desire to influence change in their local built environment.
What has been your biggest career challenge to date?
You cannot ignore the current pandemic. Covid-19 is a challenge for everyone. It was such a jolt and requirement for immediate change and agility; putting all of our business continuity plans to the test.
I think we are all learning lessons about ourselves and others. I marvel at our team's resilience; collaborative spirt and attention to each other's wellbeing.
If you could change one thing about the industry, what would it be?
Equality is one of the biggest issues within the industry. It is vital that we overcome the chronic discrimination based on gender, ethnicity, disability, sexual orientation, age and socio-economic background to create a strengthened, resilient and representative workforce.
We all need to improve our recruitment strategies, our progression programmes and be an advocate for change. We need to start at the beginning and be visible within the school environment as we have been within our outreach programmes to date.
What is the most helpful advice that you have been given?
Don't be afraid to surround yourself with people that are better than you.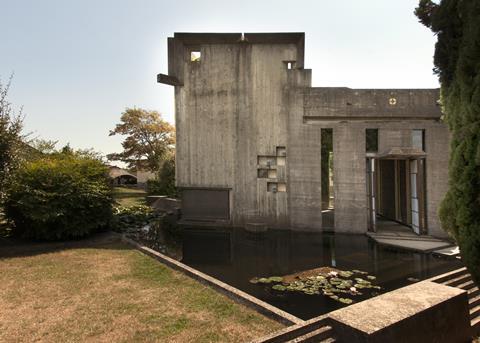 Name your favourite building in the world?
That is hard – I have so many – but my passion is Carlo Scarpa, so I would have to say the Brion Cemetery near Treviso in Italy.
Which famous building do you most dislike?
Where do you want me to start? There are many that I personally dislike but, if I had to pick one, it would have to be the Walkie Talkie (20 Fenchurch Street).
Which famous building do you wish you had worked on?
Not being an architect but wanting to have the ability to be involved with innovative ideas and initiatives, I would have liked to have been involved in some way with the Butaro District Hospital
What single piece of advice would you give to someone starting out in your profession?
Do not be frightened to ask questions and actively engage with others through collaboration.
Who do you most admire in the construction industry?
Michael Murphy of Mass design group – architecture that is built to heal, truly inspiring.
What is it like being you?
Dizzying
Do you have a life philosophy?
Treat others how you would like to be treated yourself
What do you think your best quality is?
Patience
What trait do you most dislike in yourself? And in other people?
In myself, self-doubt. In others, liars
Name three things that you like
Concrete, classic cars and open spaces
Tell us about a secret skill we don't know that you have?
I am brilliant at blowing bubble-gum bubbles
What is your most prized possession?
A pair of vintage Prada boots
Early bird or night owl?
Night owl
What is your favourite food?
Italian
What would your superpower be?
Telepathy
Natasha Manzaroli is a partner at John McAslan and Partners