The co-founder and chief executive of Stories is on a mission to improve the reputation of property developers… and to eat more pies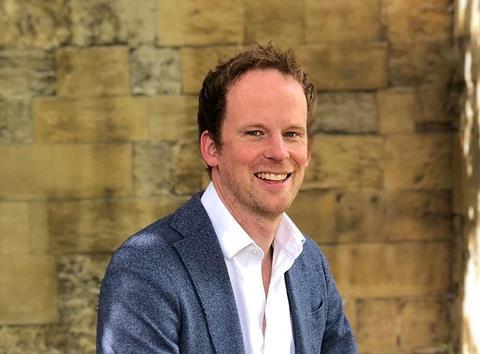 What has been your biggest career challenge?
Completing the campus of Central Saint Martins College of Art & Design alongside Granary Square at King's Cross… when my wife had just given birth to our first child. This was a busy time.
If you could change one thing about the industry, what would it be?
Change the somewhat "untrustworthy" reputation of property developers with members of the public.
Why did you choose construction as a career?
I love designing and making things, so I have always wanted to be a part of something that creates real stuff. As I have grown older, I have increasingly wanted those things to be a tool for helping give people more purpose and/or pleasure in life.
What have you worked on that you are most proud of?
Two things:
1. King's Cross. I've had the most fantastic opportunity to be a part of one of the largest regeneration projects in Europe for over 15 years of my career.
2. St Mungo's. I am really proud of the first project my new business Stories won with St Mungo's, a homeless charity. We're creating an amazing new building for the charity and a further 100 homes that will better affordable housing policy, in Westminster.
Most helpful advice you were given?
Surround yourself with people brighter than you and create the conditions to enable them to be their best.
What's your favourite building in the world?
It's actually a public space. Jemaa el-Fna – the main market square in Marrakesh, Morrocco. At night. Unparalleled energy, activity and melting pot of human life.
What single piece of advice would you give to someone just starting out in your profession?
Technical competence is a pre-requisite. It's really all about how you can work with people.
Who do you most admire in the construction industry?
I don't really have a great figurehead who "built this" or "delivered that". I admire most the everyday people I read about, now and then, who have forged a path in the construction industry in the face of real adversity.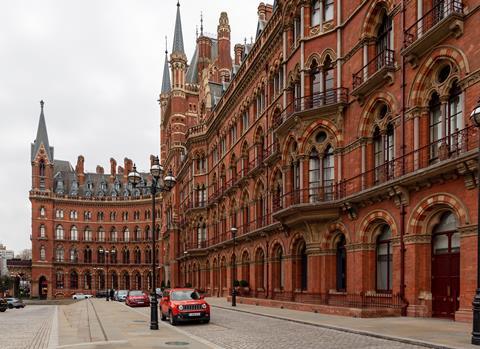 What famous building do you wish you'd worked on?
St Pancras Station and the Midland Grand Hotel (now Marriott Renaissance) in London. It's a marvel of Victorian architecture and engineering. Sadly the design of the hotel was already outmoded before it first opened.
Which famous building do you most dislike?
None particularly – what really offends me is poor quality, poorly thought-out housing that we continue to see popping up in our country all over the place.
What's it like being you?
I have been fortunate to have been dealt a lucky hand in life. And so I appreciate that life for me has probably been easier than that faced by others from different backgrounds and nations.
What do you think your best quality is?
Empathy (I hope!)
What trait do you most dislike in yourself? And in other people?
I can get over-excited. In other people, I most dislike big egos.
Do you have a life philosophy?
Appreciate the little things in the life.
Name three things that you like
1 Being with my family
2 Being with friends
3 Anything involving a floorplan…
What's a secret skill that we don't know you have?
Bit of an artist…
What's your most prized possession?
My (many pairs of) red socks.
Early bird or night owl?
Early bird.
What's your favourite food?
Fish pie. Most pies in fact…
Richard Meier is co-founder and CEO of Stories, a socially responsible property development company committed to creating long-term sustainable value. He is a chartered planning and development surveyor with a masters in engineering from Cambridge.