As conversations around Brexit become more anxious, construction demands answers to the question of immigration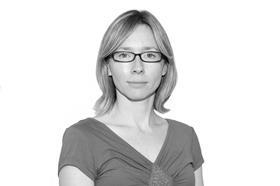 Businesses hate uncertainty, but they will put up with a lot if they think there is a plan. We all know the world is an uncertain place, and yet any business leader worth their salt will be tracking economic forecasts, looking for trends. They want to be able to predict markets in the hope of being one step ahead, ready to fend off threats or seize opportunities. But the twists and turns of trying to implement Brexit is taking uncertainty to a whole new and unwelcome level.
What we know is that Theresa May's deal suffered a historic defeat in the Commons last week. This week she was forced to go back to parliament with a plan B, which to many seemed remarkably similar to plan A. What happens now is frankly anyone's guess. Depending on which political pundit you believe, the options range from no-deal being more likely than ever, to parliament seizing control of the process to ensure a soft Brexit.
With near full employment, construction is competing with other sectors for the same people, pushing up salaries and adding to project costs
None of this is helpful for construction businesses. As we report, a large Swedish timber firm with millions of pounds worth of business in the UK is struggling to prepare for no deal. It wants to stockpile materials for clients either in Ireland or Scotland but hauliers won't quote on the costs of bringing stock across the Irish sea until they know the Brexit terms.
Of course, the fear is that if costs become unpredictable, investment decisions are put on hold and the pipeline of projects dries up. In the last week we've seen two forecasters downgrade their predictions for construction growth. The Construction Products Association had previously said output would grow 2.3% in 2019; that's now slashed to 0.3%. And Experian has revised its figures down from 1.6% to 0.4%. It's worth noting that both are based on a deal, a delay or some sort of soft Brexit. No deal has not been factored into these figures.
All this upheaval means the Construction Leadership Council's emergency Brexit summit on Monday comes at a critical time. The focus of the 100 or so construction chief executives will be on mitigating the risks of a no-deal, and top of the list will be the movement of goods and the "real-life implications on projects over the next six months". When the summit invitations were sent out some weeks back the hope was the prospect of no-deal might have faded away, in which case availability of labour would be the main issue under discussion. Alas, things are still no clearer.
But let's stick with the issue of labour and skills for now. The prime minister may be loath to cross any of her red lines, but she made a concession to existing EU workers on Monday – scrapping the £65 fee to stay in the UK. This gesture will be welcomed by companies keen to retain talent, such as Arcadis, which had said it would cover the costs for its employees and their families. Indeed, the U-turn on the EU Settlement Scheme took many by surprise, as did the tweet from home secretary Sajid Javid saying: "EU citizens contribute so much to our country and we want you to stay – deal or no deal."
Such largesse is not on display for future EU workers. In fact, the government's immigration white paper – with proposed rules that could be in place from 2021 if it gets a deal through – flies in the face of what the construction industry has been calling for. Trade bodies all pretty much agree we need an immigration policy that does not impose arbitrary thresholds for skills or income, allows for long-term visas of more than two years and minimises bureaucracy.
What's been served up is an immigration policy based on the money and skills migrants have to offer: the more they have of both, the greater their chances of getting in. But the government's own definition of a "skilled" worker cuts out two-thirds of construction tradespeople who are effectively classed as "low-skilled" and only allowed in on one-year visas. Meanwhile the £30,000 salary threshold for "skilled" roles excludes about a third of construction jobs. For a skill-starved industry where 165,000 of its workforce are from the EU this can only have a negative impact.
Some may ask, why can't construction just recruit and train home-grown talent? It's a fair point and the industry has acknowledged it has not done enough on this front. But the counter-argument is that with near-full employment, construction is competing with other sectors for the same people, pushing up salaries and adding to project costs.
Another demand is for the industry to drastically modernise so it's less reliant on trades and more focused on offsite and digital methods. Again, it's a fair challenge which many innovative firms have taken on. But so far the pace of change means construction – which is facing a period of shrinking demand – is unlikely to bring about the revolution in productivity by the time these new rules kick in.
At a time of frenzied political debate, Ed Vaizey, a former Tory culture minister, offered some plain-speaking on the immigration question when he met Building: "It's a fact of life that construction is global and sometimes we have to import labour and it should be able to source those skills from as wide a pool as possible." Welcome words, but industry leaders at next week's summit will not be betting on common sense prevailing, they'll be preparing for the worst.
Chloë McCulloch, editor, Building