Making the industry work more successfully will be the biggest challenge facing new construction adviser Peter Hansford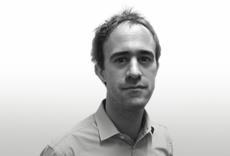 The wait is over. No, I'm not talking about the UK finally getting a gold medal at the Olympics. The chief construction adviser has been named, and it is the hugely experienced Peter Hansford, last year's president of the venerable Institution of Civil Engineers (ICE).
It seems a good appointment on a number of levels. First, Hansford is a private sector player of some experience - and that, for most of the industry, is a pre-requisite for the role. Second, he has been involved for many years in government and policy-making at very senior levels, meaning he is unlikely to fall into the many mantraps politics will set in his path.
Third, his work on the cost review of civil engineering projects by Infrastructure UK, in which his input was instrumental, fits very closely with his primary role as chief construction adviser - cutting the cost of government building programmes by 15-20%.
Hansford will have to make it very clear that he speaks on behalf of all of our increasingly diverse industry
But he will face an array of huge challenges, as well as - if Paul Morrell's experience is anything to go by - some fairly anti-social working hours.
An infrastructure expert, Hansford will quickly have to get to grips with a brief that goes wider than his previous experience with the ICE. He will have to deal, as Morrell did before him, with the inevitable perception in some corners that he is batting for one particular part of the industry by making it very clear early on that he is aiming to speak on behalf of it all.
The industry doesn't have a single voice, but it does have a construction adviser able to bring disparate voices together and translate them into something that makes sense to government. It is therefore vital that Hansford does this fairly and eloquently, otherwise the sector will lose influence.
Implementing the Construction Strategy and the government's green construction agenda will clearly be his highest priority - his role will be more about doing than thinking. Certainly, the rest of the industry is keen for him not to deviate too far from the path already laid out by Morrell.
Perhaps his biggest challenge, though, will be to make the industry work more successfully. Depending on who you talk to, there has always been a couple of different versions of UK construction: an inefficient, low-tech, unreformed sector that fights like cats and dogs for small margins; or a lean, honed, smart industry that uses collaboration to solve its clients' most intractable problems.
This week's examination of the M&E sector shows the former preeminent - an industry at risk of tearing itself apart in cut-throat competition, each tier driven by low margins to exploit the next. The government's vision, laid out in the Construction Strategy, has at heart the potential to consign this sad state of affairs to history.
In construction, partnership and collaboration are too often simply rhetoric. Hansford's job will be to make that rhetoric a reality.
Joey Gardiner, assistant editor