Adjudication is supposed to be a quick-fix solution at a reduced cost. Down in the trenches, however, the parties are expecting a judge-like quality of reasoning to resolve their disputes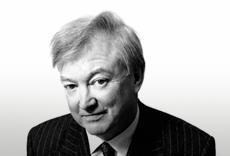 Let me tell you what the courts say adjudication is in law. And then let me tell you what it is in fact. The game is called spot the difference. Let me also say that what the courts say is not wrong. It's just that, mostly, it doesn't really tie up with what's happening down here in the trenches.
Pihl UK is building a £21m school on the Isle of Wight. It's called Cowes One Pathfinder. It's open seven days a week, has idea zones, absorbing zones, research zones and an incy-wincy size teaching zone. Ramboll UK is a sophisticated engineering design services enterprise known, it says, for creativity and passion. They are injecting all this passion into the pathfinder school for 2.5% of that £21m.
Well, Pihl and Ramboll are fed up with each other. They came to quarrel and came to an adjudication or two to sort out it all out. Ramboll brought the first adjudication for a modest sum of £39,000 underpayment, but got nothing save for a nasty shock. It dawned on Pihl during that adjudication that they had overpaid Ramboll to the tune of £272,000. So Pihl started their own adjudication for repayment. The adjudicator agreed Pihl's re-claim and ordered Ramboll to repay the lot. Ramboll said the adjudicator had got it wrong, so they wouldn't pay. Put shortly they couldn't fathom from the adjudicator's award what reasoning, what logic, or what analysis he had used to reach his decision.
Adjudication is only a look- sniff system. the law says this is good enough. the parties are calling for more
Now, here is what the courts said: "An adjudicator's award is not expected to demonstrate the same quality of reasoning as that of a judge." That's absolutely true in law. But let me tell you that the parties themselves in real life are damn well expecting that judge like quality. And I will tell you why in a moment. The court also said: "If challenged [the award] should not be subjected to an overly analytical or critical scrutiny." Well, that's exactly what at least one party in the adjudication does. Ramboll shouted that the adjudicator was guilty of "inadequate reasoning". That shout is not a ploy to delay paying up.
The parties pin a great deal on the so-called interim decision, the pro-tem award, being thorough and right. Why? Because they are using 28-day adjudication as the final forum for deciding the dispute. And if they can't make sense of the adjudicator's commentary, it matters – commercially – to them.
But the court will not interfere unless the award is so incoherent that it is impossible for the reasonable reader to understand the outcome. Let me be clear - this is not a call for the courts to adopt a different test. What I am saying is that the parties are calling for a standard, a quality, and an accuracy that was never meant to be. It's only a look-sniff system for a temporary decision. The law says this is good enough. The parties are calling for more.
Take, for example, an inquiry recently about an adjudicator's award. He upheld a claim of professional negligence, but failed to specify what degree of skill and care he thought was applicable or to provide a cogent reason why the alleged wrong amounted to a breach of contract. The judge commented that in his view the adjudicator "had little grasp of the subject"; "his approach was naive".
Oh dear. And yet, even though he had failed to get anywhere near the right answer to tests for negligence, the court refused to quash the award. The party losing his shirt in the adjudication will be furious. That party thinks, wrongly, that they will get a highly competent answer from the adjudicator. That's not what the law says of adjudication but, it's what the parties want and have wrongly come to expect. As the judge in this case said of adjudication: "The policy underlying the act is, in my judgment, that there should be a swift mechanism by which a dispute under a construction contract as to who has to pay what to whom, while the construction work is in progress can be resolved on a binding, but interim basis, leaving the final resolution of disputes, if that proves to be necessary to follow at leisure."
Do you see what's happening? We are demanding of adjudication, in short time, high quality and accurate decisions so that disputes do not come round again to be fought in litigation, because that's too expensive and too time consuming. Adjudicators are supposed to provide a shallow scrape at a low cost. But that's not what is happening. The demand is
for adjudicators with qualifications and skills of a very high order. In other words, down here in the trenches we are looking for the right answer in one hell of a short time with a kit bag full of short cuts. So be it.
Tony Bingham is a barrister and arbitrator at 3 Paper Buildings, Temple