This case is useful in exploring issues around whether an adjudicator can have jurisdiction to hear a dispute if there is no contract in writing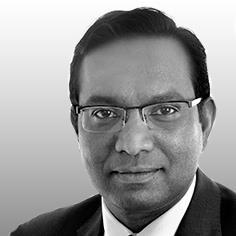 In September 2009, Glendalough Associated SA ("Glendalough"), invited Harris Calnan Construction Co Ltd ("HCCL") to tender for the construction of a residential block and B1 Studios at 121-127 Church Walk, London. HCCL submitted a tender, which was later revised, and by a letter of intent Glendalough engaged HCCL to proceed with the works, pending agreement of a formal contract, which was to be based on the JCT 2005 Intermediate Form of Contract with Contractors Design.
Following HCCL's application for interim payment, Glendalough issued a withholding notice in which it was alleged that HCCL was 64 weeks in delay and liable for liquidated damages in the sum of £250,000. HCCL disputed the deduction and referred the matter to adjudication. Tony Bingham was appointed as adjudicator and asked to decide if Glendalough had the right to withhold liquidated damages from HCCL.
In its referral HCCL did not rely on a particular terms of the contract but simply pleaded:"By an agreement [Glendalough] employed [HCCL] to carry out the construction of a Residential Block and B1 Studios at 121-127 Church Walk, London."
There was a series of exchanges between the parties and the adjudicator, including a debate on the timing of the adjudicator's appointment. Glendalough, at all times, challenged the adjudicator's jurisdiction on the ground that, by not evidencing the construction contract in writing in its referral notice, HCCL failed to comply with the Scheme for Construction Contracts 1998. Of critical importance is where it admitted the existence of the agreement by saying "… paragraph 2.1 [of the referral] is admitted" and alleged that the form of contract was the JCT Standard Form of Building Contract Revision 2 2009 with Quantities.
Glendalough sought a declaration to the effect that the adjudicator had no jurisdiction and should resign
Along with injunctive reliefs, Glendalough sought a declaration from the Technology and Construction Court, so the adjudicator had no jurisdiction to determine the dispute and must therefore resign.
S107 requires a construction contract to be in writing and subsection (5) provides that:
"An exchange of written submissions in adjudication proceedings … in which the existence of an agreement otherwise than in writing is alleged by one party against another party and not denied by the other party in his response constitutes […] an agreement in writing to the effect alleged."
Mr Justice Edwards-Stuart reviewed a number of relevant authorities and endorsed Mr Justice Coulson's judgment in SG South Ltd v Swan Yard (Cirencester) Ltd that the language of s107(5) is "a little opaque", which "appeared designed to prevent the responding party, who has accepted the adjudicator's jurisdiction notwithstanding the absence of a clear contract in writing, from going back on his concession."
The judge observed that Glendalough had challenged the adjudicator's jurisdiction on the ground of HCCL's non-compliance with the scheme but had never raised the point that HCCL was relying on an agreement that was made otherwise than in writing so that it had no right to refer the dispute to adjudication. The judge held that since lawyers usually refer to "an agreement in writing" when referring to a written contract, the absence of either any date of the alleged agreement or any reference to writing, suggests that what was being alleged by HCCL was an agreement otherwise than in writing.
This left the question of whether the letter of intent was a construction contract for the adjudicator to decide and in dismissing Glendalough's application, the court held that:
the word "agreement" in the referral notice could not have been described in wider terms and was sufficient to bring s107(5) into play
Glendalough ought to have known if HCCL was alleging that there was an oral agreement and could have made an appropriate denial in its response
a denial at some later stage in the adjudication simply came too late
since s107(5) was engaged, and irrespective of Glendalough's claim that at all times it had reserved its rights to jurisdictional challenge, it was no longer open to either party, or the adjudicator, to assert or decide that the adjudicator has no jurisdiction because the referral did not disclose an agreement in writing.
Glendalough Associated SA v Harris Calnan Construction Co Ltd [2013] EWHC 3142 (TCC) is a reminder that relying on agreements made otherwise than in writing by reference to terms made in writing carries a lot of risk.
Suryen C Nullatamby is a solicitor at Silver Shemmings