Investors and contractors have their work cut out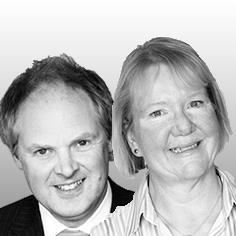 Minimum Energy Efficiency Standards come into effect for new leases of commercial and residential premises on 1 April 2018. After that it will be illegal to enter into new leases (including lease renewals) of properties with an EPC rating of F or G. From 1 April 2023 all leases, not just new leases, will be subject to the new legislation.There are some complicated exemptions, but failure to comply will result in a fine of up to £150,000, and an entry being made on a public register. These regulations are one of the first steps in achieving the government's pledge to reduce greenhouse gas emissions by 80% compared to 1990 levels by 2050.
The April 2018 deadline presents a problem for both investors and their contractors. Estimates of the number of commercial properties affected by the new regulations vary between 18% and 30%. In relation to residential properties the situation is grave; the Daily Telegraph reported that 20,000 homes need to be retrofitted each week to achieve the 2050 deadline. Arguably the industry could grow to accommodate this new and increasing retrofit market, (figures from the Office for National Statistics (ONS) show that in 2014 the construction sector contributed £4.9bn less to the economy than it did in 2008, and employment in the industry was 115,300 thousand fewer than in 2008). However, the consultants and contractors we deal with all report a desperate shortage of labour (skilled or otherwise). At the same time the number of cases referred to us where projects in the course of construction have serious problems has increased dramatically, three new cases this month alone, which suggests the industry is already beginning to overheat, with subcontract labour and materials costs increasing over and above the rate of increase allowed when the project was tendered.
Assuming the economy continues to improve, then one can anticipate that contractors will face increasing labour shortages and property investors will face increasing tender prices. The Energy Efficiency Trends Report by EEVS (October 2014) indicated that the cost of projects had continued to increase to reach a median project cost of £167,000 and that project costs of in excess of £500,000 for the first time formed the largest sector of the market (29%). Property investors may well have difficulty in getting contractors to tender for their retrofit projects if there is a surplus of work available, as retrofit is viewed as difficult and having increased risks compared to new build projects.
Retrofit is viewed as difficult and having increased risks compared to new build projects
Property investors should therefore act now to analyse their portfolios for properties with a current EPC rating of E, F or G, as more recent EPC assessments and re-modelling with updated software has resulted in ratings dropping into lower categories.According to the Department of Energy and Climate Change (DECC), in order to achieve the UK's legislative targets, CO2 emissions from all buildings must be "close to zero" by 2050. This implies, in the longer term, that UK buildings will need to reach energy efficiency standards of close to an "A" rating. If new ways of assessing energy ratings continue to add to the requirements to achieve a particular rating, the amount of work needed to improve a building's energy efficiency can only increase, thus exacerbating the problem.
Property investors need to assess the current EPC ratings for their portfolios and commission an EPC report which will identify the areas where improvements can be made to better the building's EPC rating. This information will form the basis for planning the improvement works necessary to bring properties up to an E rating in time for the 2018 deadline and regular planned maintenance thereafter.
Consumers have been able to apply for Green Deal funding for residential properties since 28 January 2013 as a way of spreading the cost of carrying out energy efficiency measures. In practice the Green Deal has been unavailable as a means of funding for commercial premises. However, the future of Green Deal funding even for domestic premises is now in doubt, following the announcement by the DECC that it would no longer fund the Green Deal Finance Company. The government may have agreed to achieve difficult emissions targets, but in reality seems unwilling to back the requirements with public finance.
How construction consultants and contractors plan for the increased demand for retrofit energy improvement projects in today's economic climate where they are unable to obtain staff for their current workload is an issue the industry and this government needs to focus on as a matter of urgency if there is to be an orderly run-up to the April 2018 deadline. Otherwise investors may find themselves unable to comply with the legislation, and facing fines which were avoidable.
Eleanor Baggs is a professional support lawyer in the real estate team and Matthew Needham-Laing is head of construction & engineering at Stevens & Bolton