National Apprenticeship Week is right to celebrate on-the-job learning but we must promote these opportunities all year round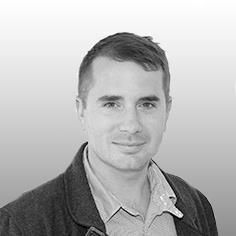 With National Apprenticeship Week upon us this week, firms across the industry have been eager to champion the efforts they have been making to boost the numbers of apprentices they employ – and rightly so.
Apprenticeships are incredibly valuable, but can suffer under a general prejudice towards university education over on-the-job learning and vocational training. So the more celebration of the opportunities that an apprenticeship in the construction industry can give to young people the better.
Youth unemployment, at record high levels, remains an intractable problem across the UK
But construction should not be patting itself on its back. Last week a report from a cross-party inquiry of MPs found that the number of construction apprenticeships has plummeted in recent times - down to 7,280 in England last year, half the figure in 2008/09. The MPs described this as"pathetically dismal". It is even worse than that when you consider that the £100bn-plus construction industry is forecast to need 182,000 more workers over the next five years; that the industry is suffering from an ageing workforce; and just 10% of those working in construction are aged 19-24.
At the same time youth unemployment, at record high levels, remains an intractable problem across the UK.
So construction must do more, with a concerted pan-industry push to tackle all obstacles in the way of boosting the number of young people employed across the industry. National Apprenticeship Week can serve as a platform to enable that to take place, but if we are to make any kind ofdifference it can't just be about one week a year.
Allister Hayman, news editor