So far there is little evidence to suggest that the majority of companies affected are complying with the Modern Slavery Act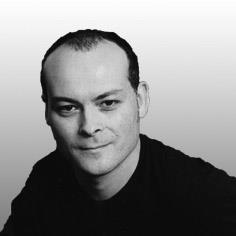 What progress have construction companies made since the UK's groundbreaking Modern Slavery Act received Royal Assent on 26 March 2015? Many were meant to file statements about measures they have taken by September this year, but research suggests the majority of businesses that fall under the Act have not done so.
The Act's supply chains clause, section 54 Transparency in Supply Chains, requires all companies with an annual turnover of £36m or more to make a '"visible [i.e. prominently on their website home page] slavery and human trafficking statement".
Responding to the Modern Slavery Act is not a legal requirement (although enslavement is a criminal offence) nor is the Act prescriptive as to the content of the statement. Companies are required to comment on the steps they have taken (if any – including none) during that financial year to ensure that slavery, including forced and indentured labour, is not taking place in any part of its own business nor any of its supply chains.
Those whose financial year end is 31 March 2016 were required to report by 30 September this year. Top line analysis of construction companies' filed statements, by Business Human Rights Resource Centre (BHRRC), has revealed only 55 statements have been compiled (an estimated 1,000+ sector businesses are required to do so) by 31 October, and just four (less than 10%) are compliant, which is the minimum expectation.
The Act's supply chain clause poses a significant set of challenges to construction companies. Traceability, namely knowing where in the world the products and materials they procure originate, is one such issue (often there are so many links in the chain the source may be "unknown".) Then, where they are able to "map" their supply chain, how do they ascertain the working conditions and human rights of the workers who "handle" their products?
Several NGOs working in human rights, such as Ethical Trading Initiative, Institute for Human Rights and Business and BHRRC, which are speaking at the Modern Slavery and Ethical Labour in Construction Leadership Symposium, on 10 November 2016 at the House of Common, work with companies to undertake due diligence to assist them to identify their supply chains, manage them and mitigate their impacts.
Critically, transparency and openness is necessary to begin the process and to continuously improve – which is what the Act wants companies to do. Culturally, many businesses find being transparent poses a challenge as they perceive it exposes them to risk to their reputation or share price. Indeed, a survey of 71 companies during October 2016 by ETI and Ashridge Business School revealed 97% identified reputational risk as the biggest "modern slavery" concern.
However, many leading companies (although far from the majority as BHRRC registry evidences) in the UK's highly competitive construction sector have embraced the challenges the Modern Slavery Act poses, seeing opportunity for improved efficiencies, continuous improvement and competitive advantage as well as risk.
Industry reports, which many have collaborated on, include the 2016 CIOB's report "Building A Fairer System", tackling modern slavery in construction supply chains, and "Hidden in Plain Site, Modern Slavery in the Construction Industry" by LexisNexis.
Among the conclusions drawn from these and other studies are: there is a strong likelihood of modern slavery existing in most UK-headquartered construction companies' supply chains. Moreover, the risk is greatest for those whose supply chains are long i.e. reaching from Britain to the Middle East, Asia and Africa. Effectively, that means most companies in the sector. The challenge for them now is firstly to "know" their supply chains, report accordingly, and then to act "beyond compliance".
Gordon Miller, COO and Cofounder of Sustain Worldwide