Marcus Palmer, junior mechanical engineer at Crofton Design, reviews his time on an industry apprenticeship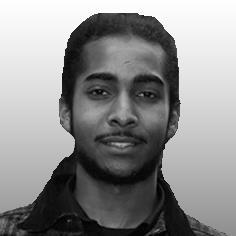 What did you want to do when you were young?
Well in the first place I never thought about construction. During my teens I always wanted to be a Formula 1 racing driver and spent much of my time at the in-door Stockwell go-karting track in south London. I did lots of racing and was pretty quick, but in the end I couldn't find a sponsor to take me to the next stage.
How did you get onto the apprenticeship?
I was introduced to the Construction Youth Trust's Budding Brunels programme in 2013 by a friend who had successfully got into construction via that route. It gave me the chance to see the different types of role there were in the industry from project management, to surveying to engineering.
It was at that time I heard about Crofton Design who knew about the Budding Brunels scheme and had already taken on a number of apprentices.
What appealed to me about building services engineering was the similarity in mind-set of making cars and buildings work mechanically. They both challenge the brain and are about problem solving. It has many of the elements that I enjoyed at school – maths, art and psychology.
So what was it like to start off with?
I found the whole experience and routine of a 9 to 5.30 day quite overwhelming in the beginning. At college you're spoon-fed; all the thinking is done for you really. In the rough and tough world of working, everyone else has got their own job to do, so you have to appreciate that and get on with it. As an apprentice, you have to show enthusiasm and a drive to learn.
What sort of experience have you had?
I have been very lucky with Crofton because they have been very inclusive in involving me with client projects; more importantly they have tried to understand what makes me tick. For example, I have just finished my two-year apprenticeship and want to have a year away from studying to follow my other interests like karting, photography, music and art in my spare time while continuing to work full-time at Crofton.
What should companies consider in taking on an apprentice?
Any company that takes on an apprentice as a 'tick-box' exercise won't get the best out of them. They should try to understand what the apprentice wants out of life in the longer-term.
What next?
After my year of working full-time but also having a bit of space to follow my hobbies, I would like to go to South Bank University to get my engineering degree and Crofton have agreed to sponsor me through this.