King Charles III is celebrating his 75th birthday this week. Having dedicated years of his life to protecting the planet and developing sustainable initiatives, his passion remains key to keeping the climate crisis at the top of the national agenda. Neil Foster, director at international building services consultancy CPW, explores his impact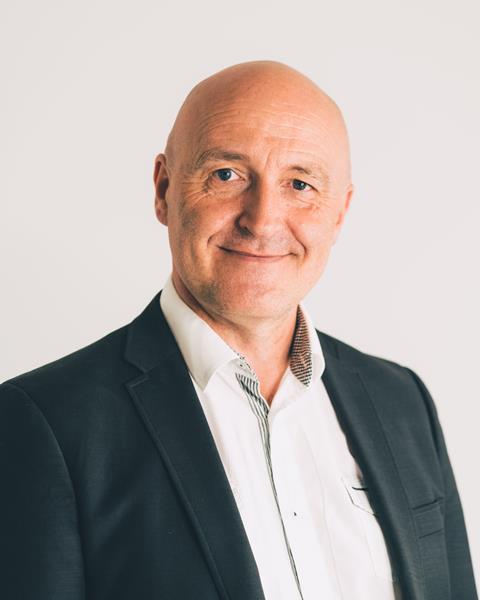 King Charles's passion for the environment was viewed as an oddity by many people in the UK and beyond when it first came to public attention. Sometimes criticised for the issues he has championed – occasionally outspokenly – his efforts to protect our planet and raise awareness of the climate emergency have gained more positive recognition over time.
I have paid close attention to the former Prince of Wales' career and am proud that we have a monarch who is not afraid to lead the way by investing considerable time in something he believes in. We share an interest in sustainability and, while the work of the built environment has taken serious strides forward in recent years, Charles' influence may still be a driving force.
From highlighting the role that architecture plays in absorbing carbon through to the Terra Carta – the guiding mandate for businesses providing a set of principles that put nature, people and the planet at the heart of global value creation – the king's sustainability efforts are diverse.
>> Also read: A renaissance king takes to the throne in a challenging age
>> Also read: Views on architecture and the environment mark Charles III as a man ahead of his time
Some efforts have been more tangible than others and I hope he can now endorse new and creative ways to push the sustainability agenda and find solutions. The Earthshot Prize – championed by his son, the current Prince of Wales – is an example.
It captured the public's attention when featured on television this year before its third annual awards ceremony in Singapore last week. The scale of such initiatives will result in greater impact and mean that everyone – whether their personal footprint is high or not – can get involved.
Changes in society
There is more noise and commentary these days than ever before. The opportunity to influence grows and the channels in which to do so are increasing. While every generation has a role to play in tackling the climate crisis, we should continue to recognise the experience of those in the later stages of their careers given their dedication and commitment.
I do not believe that Charles' connections to sustainability will falter in his 76th year and beyond because his interest stems from the heart. That said, as king, the way he can influence the debate is inevitably evolving. It is exciting to see his son continuing his legacy and ensuring that sustainability is in the mainstream.
Sustainability is on the agenda of world leaders and companies are transitioning to new, greener ways of operating, so proven figureheads must capitalise on the increasing awareness. While the cause has captured the public interest, we need to be sure that sustainable practices and continual improvement are embedded in all industries – including the built environment – and do not become examples of greenwashing.
Inspiring the built environment
Charles has been able to use his influence to pioneer a path for many industries to start conversations about sustainability. As an early champion, I am sure he will have faced naysayers and dismissal from those who did not wish to disrupt the status quo. The work that CPW has done to develop our sustainable engineering solutions for buildings has also taken time to convert and achieve mass appeal.
While organisations such as ours have embraced the challenges of sustainable design, many others in the industry still believe that the costs of achieving net zero are too high. But I would wager that the cost to the environment of not meeting these targets is far higher.
It is true that innovative solutions may come with higher up-front costs, so we need those with power and influence to push for stricter sustainable requirements in design and construction.
I applaud the fact that the king is continuing to champion sustainability by providing recognition and awareness of the great work being done in the built environment. Our work in building sustainability and decarbonisation has led to CPW featuring in the publication His Majesty at 75: The leadership and Vision of King Charles III.
Delivery of the UK's largest non-domestic Passivhaus building and maintaining a nearly 25-year-old apprenticeship programme prove our continued commitment to energy efficiency and training the next generation. We hope that King Charles III will support us in voicing the conviction that we as an industry must look back to look forward.
This means endorsing standards such as EnerPHit to tackle the fact that 80% of buildings that will be standing in 2050 have already been built – and are obviously not as energy-efficient as modern new-builds. Retrofitting these buildings with a fabric-first approach is imperative – improving the air tightness and ventilation before generating fossil fuel-free power with renewables is key.
We cannot rely on independent efforts though. Our work is enhanced by being sympathetic to historic aesthetics and working alongside conservationists to preserve fantastic, listed buildings. Through collaboration, this is what we are aiming to achieve with the decarbonisation of the stunning 16th-century buildings at St John's College, Oxford.
Has the king done enough already?
If you were to ask the king if he is satisfied with his efforts so far in protecting the planet, I believe that he would say no – as there is always more you can do. Maybe one of his birthday wishes this year is for the UK to achieve its net zero targets as quickly as possible.
Whatever his thinking or plans for the future, our appreciation of the king at 75 is considerable. We are grateful for his work to date and the awareness he has raised. Hopefully he will remain a vocal figurehead for the sustainability cause, one who will help to positively influence people and business. We will continue the fight for our planet regardless.
CPW is an international M&E consultancy with more than 300 staff based across 13 offices in Birmingham, Bristol, Derby, Huntingdon, Leeds, Leicester, London, Manchester, Nottingham, Oxford, and Solihull as well as Poland and India.