Balfour Beatty's decision to walk away from merger talks with Carillion is far from the conclusion of this story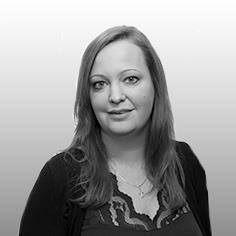 Last week's revelation of merger talks between Balfour Beatty and Carillion was looking like the plot line of construction's summer blockbuster. But Balfour's sudden announcement, days later, that it is walking away from the discussion has left those following the saga feeling like an exciting trailer has suddenly and inexplicably been dumped on the cutting room floor. So will the story be continued?
Balfour itself, which issued a short statement to the city this morning [31 July], seemed both angered and startled by the turn of events, which it says were prompted by Carillion's "wholly unexpected decision" to only go ahead with a merger if Balfour's consultant arm, Parsons Brinckerhoff, remained with the company.
The fact that this comes just days after both Balfour and Carillion issued a statement saying the planned sale of Parsons Brinckerhoff would go ahead despite the merger talks means that Balfour's reaction is understandable. But, with Carillion responding by saying it will give "further consideration to its position", the saga is certainly not over yet. So, what are the next scenes likely to have in store?
Although Balfour has said it will not be making a takeover attempt on Carillion, Carillion could still make a hostile bid for Balfour
Firstly, there is the question of Carillion's response. Although Balfour has said it will not be making a takeover attempt on Carillion, Carillion could still make a hostile bid for Balfour – although Carillion is much the smaller company by turnover, the two firms have a similar market capitalisation. Carillion has said that despite Balfour's withdrawal, its own board "continues to believe in the powerful strategic rationale" of joining the two companies together.
Secondly, Balfour has to be a target for other bidders. There was already speculation that other firms – particularly those from overseas – might make an approach to rival Carillion's. The fact that Carillion has apparently decided that it could only make a deal work with Parsons Brinckerhoff included may act as a deterrent to others hoping to negotiate a deal, but it certainly would not preclude a hostile approach.
Thirdly, regardless of Carillion's stance, Balfour's insistence that it will sell Parsons Brinckerhoff implies that it is pretty far forward in that process – and is probably already in detailed discussions with at least one interested party over a sale.
Arcadis' announcement this morning that it is acquiring Hyder effectively removes one of the names being touted from that process. Commentators' eyes will be on Atkins, CH2M Hill and other overseas bidders, which have all been slated as potential buyers for Parsons Brinckerhoff, despite not commenting on the issue themselves.
All in all … Best not to look away just yet.
Sarah Richardson, editor