Could new chief executive Leo Quinn be the right person to breathe new life into the firm?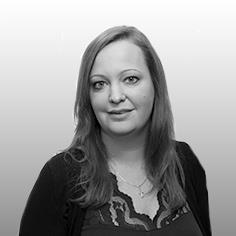 It's been a long time coming, but there was finally a reason for some unseasonal cheer at Balfour Beatty this week, with the appointment of new chief executive Leo Quinn signalling the filling of construction's highest profile job vacancy and the chance of a fresh era for the troubled contractor.
Quinn's appointment has deservedly been greeted with enthusiasm from City analysts impressed by his record at defence contractor Qinetiq, from where he will join Balfour in January. Qinetiq was forced to make three profit warnings shortly after Quinn took the helm five years ago; the turnaround since then, in the view of one analyst who described the appointment as "as good as Balfour could have got", has parallels with what Balfour is trying to achieve.
The importance of the hire to Balfour cannot be overstated, coming as it does after the run of profit warnings which have contributed to its market value dropping by a third since its 2007 peak. The battering Balfour has taken over the past few months has been exacerbated by its horrific transformation from a firm perceived as being an effectively led, shining light of contracting to a dangerously rudderless beast, with the departure of two chief executives in 18 months and the mounting sense that its current leadership has been unable to grasp the extent of its problems, let alone fix them. Quinn will no doubt need time to turn things around; but at least his appointment signals that there could, finally, be someone at the helm who stands a realistic chance of doing so.
Quinn's corporate experience is clearly the main point of interest when it comes to assessing his chances of leading a change of fortune at Balfour, but his background in more general terms is also intriguing for the wider sector.
Notwithstanding the fact that he started out his career with a brief spell at Balfour as a civil engineer (a nice PR opportunity for the firm), Quinn's more recent career makes him the latest top-level hire from outside the industry, following Andrew Davies at Wates (who also joined from the defence sector). This is encouraging for construction, as it implies that the sector is more than capable of competing with rival sectors for top candidates.
The different perspective on the sector that these senior figures will bring in joining from outside it could also turn out to benefit the industry as a whole. It is an often-bemoaned fact that construction has been slower to adapt to new processes and technologies than other sectors. And while Quinn's focus for the foreseeable future will obviously be to stem the flow of problems at Balfour, the presence of people with high-level experience in other sectors among the industry's top tier contractors could well help spark the kind of breaks with tradition in construction that would enable the industry to realise its potential for modernisation and advancement.
For all these reasons, Quinn is set to be the man the industry will watch most closely in 2015.
Sarah Richardson, editor