London, previous winners of the BCO awards and the charity cycle ride are among the hot topics on day 1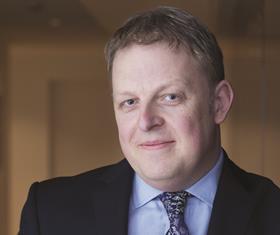 BCO Conference Blog - Day 1 - Thursday
It is great to be back in Manchester for the conference, it is always interesting to see how a city has changed over time and for me large parts of this city are now unrecognisable.
I always really look forward to the BCO Conference and I much prefer it to MIPIM, not only do you get to catch up with people, you also get to learn stuff too. The seminar and debates are often thought provoking and often help shape our development and product going forwards.
Moods at conferences are always hard to judge, often a lot has to do with the weather and if that is a barometer then things are booming, however a glimpse at the news headlines prove that in fact grey skies should be overhead. For those unprepared either way ISG have sponsored umbrellas for delegates, obviously they new it was going to be sunny and wanted everyone to have shade. It would be too cynical to think that in Manchester we have to umbrellas because it may rain on occasion!
The first plenary session was very interesting, Sir Howard Bernstein spoke with obvious passion about his City and debate was livened up by Matthew Parris who made the valid point that we don't have a problem with cities in our country, we have a problem with one city, London. Matthew pointed out that there had been no mention of the High Speed 2 in the Queen's Speech and that connection was vital if all our regional cities are to survive.
For those that haven't been at this point the conference breaks up and all parties either go on a tour or a break out seminar. I chose the latter and had a very enjoyable session reviewing what buildings stood 'The Test of Time' from previous winners of the BCO Awards. Frank Duffy, John Forrester and Mark Allen, presenting a fascinating presentation on Skyways House in Liverpool and all other previous winners. John made an interesting point that none of the winners had really followed the BCO Guide for Specification and always had something different about them.
Then off for a stunning lunch at Jamie Oliver's restaurant at the former Midland Bank headquarters, it is an amazing building, the interior has been preserved and restored to its former glory. The toilets are in the old vaults and are worth a visit just to see the replica Thomas Crapper cisterns. The sea bream was excellent too.
The feedback on the [charity cycle] ride has been impressive, all parties have really enjoyed it and it has caused quite a buzz at the conference. We will announce our total fund raising total tonight at the dinner at the Old Trafford cricket ground. Meeting fellow riders around the conference takes some getting used to, I'm used to seeing them in Lycra so woollen suits are definitely better. The legs are tired today and I have a terrible thirst, but apart from that all is good.
Right I'm back off to the conference for the last session of the day to see Neil Thompson chair a debate on finance.