As a rookie reporter Iain Withers scooped a rare interview with the then-retired McAlpine director Benny Kelly - here he remembers meeting 'construction royalty'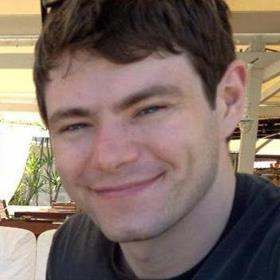 Benny Kelly was completely larger than life – I had the privilege of interviewing him when he retired, for a retrospective on his career.
As a very green reporter, I ended up cold-calling his mobile and asking him whether he'd be up for it. It seemed a long shot – the venerable contractor Sir Robert McAlpine was notoriously secretive, they didn't do interviews.
But to my (and my editor's) surprise, he agreed to do it. Freed of constraints perhaps – running the show for McAlpine's biggest projects from the Emirates to the London Stadium – he was ready to sit down and reflect on an amazing career.
>> Also read: Former McAlpine London boss Benny Kelly dies aged 77
>> Interview in 2011: Being Benny Kelly
Benny's enthusiasm for construction was completely infectious. He loved what he did. He cried with laughter recalling mishaps on his early projects, including a brewery extension where he "fucked up" the measurements meaning it was built a foot out.
He cried with laughter recalling mishaps on his early projects, including a brewery extension where he "fucked up" the measurements
Later, he recalled arriving on site in the submerged concrete shell of North Greenwich station by the O2 Arena to attend to water "pissing in" through the walls.
He was softly spoken, but a brilliant story-teller, every detail so vivid. It was abundantly clear construction was a team sport, and you learned as much from your mistakes as you did your successes.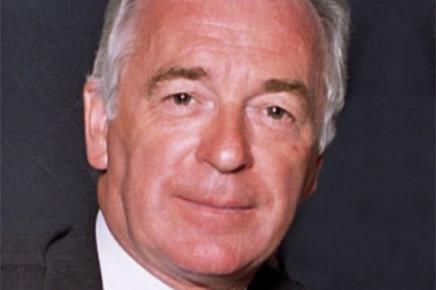 There were many of the latter for McAlpine, and everyone in the industry always spoke so highly of Benny. No doubt there's a dark side to contracting and to getting big projects done, but among Building's contacts at least you were hard pressed to find anyone who had a bad word to say about Benny.
Our interview lasted three hours and I think spoke to Benny's generous character. He opened up about his Parkinson's diagnosis, saying: "My attitude is it's the second warning God has given me. He hasn't taken me out."
It's the only interview I've ever done with someone who has a laptop open watching market prices and called a stockbroker part-way through to execute a trade – and I've covered finance for four years.
I met him a second time at a construction drinks event in London a month or so later, I think at the Royal Opera House in London. Benny was holding court – he and his firm were effectively construction royalty. Things initially looked dicey for me – someone suggested a journalist should be ejected from this huddle of relative movers and shakers, but I was grateful someone vouched for my interview being a good reflection of Benny. So I was able to soak up a bit more insight from one of the masters of his craft.
Building's editor says "I don't think they make them like Benny Kelly any more"– which is completely apt. RIP Benny.
Iain Withers is UK banking correspondent at Reuters and in 2011 when he interviewed Benny Kelly he was a reporter on Building, where he went on to become assistant editor