The RICS chief executive writes on Frank McLeod's most recent BIM blog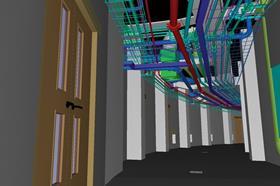 I can only echo Frank McLeod's words in his recent articles on BIM ("Egan and BIM: Steady as she goes", 26 August 2014, www.building.co.uk). BIM is not just imminent, it's already here - and as an industry, we need to ensure we have the appropriate response to the challenges it presents.
As Frank points out, the opportunities that come with BIM are huge: it can act as a catalyst for delivering better value through improved project management and increased collaboration, as well as being a fantastic tool to help clients understand more about their strategy, projects and assets. It's important that, rather than seeing BIM as an obstacle, we approach it as the solution that's needed to improve service to clients. On that basis, contractors who aren't engaging with BIM now, and aren't taking the necessary steps to train staff, will lose out in the long-term.
Here, at RICS, we want to be a key leader in helping the industry to access and implement BIM. We've just launched our BIM guide for SMEs and also held a BIM conference earlier in the year - both of which we hope will inspire firms to give BIM the importance it deserves and proactively put measures in place to get "BIM ready".
Sean Tompkins, chief executive, RICS, via email