What can we learn from the month-long Balfour Beatty-Carillion kerfuffle?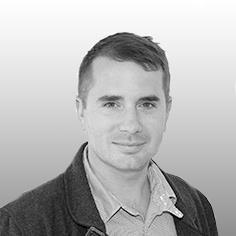 So now we know: the month-long Balfour Beatty-Carillion kerfuffle that has kept the industry entertained in the hot summer months is settled. Carillion didn't get its man.
Ultimately it wasn't a huge surprise. After Balfour had rejected a "final" offer made by Carillion on Tuesday afternoon, there were few obvious signs of the two parties finding enough common ground to bridge the gaps between them. It was interesting to note, however, that while the battle still raged the two companies' current performance was less talked about.
For Balfour Beatty this may have been a welcome reprieve after long months of close scrutiny following the litany of profit warnings and senior executive reshuffles in the last few years. But it highlights a wider concern in an industry that, despite the collapse of this deal, has seemingly gone merger crazy in recent months, with a £2.3bn Aecom URS deal, a £400m Keepmoat sale and a £250m Hyder bidding war all on the cards following the purchase of Miller Construction in July.
Acquisitions take a huge amount of management time and concentration. They also give business leaders the opportunity to "hide" unpleasant financial realities at their firms behind the smokescreen of a new bigger business. Both of which are potentially dangerous issues at a point in the market where the financial strain on firms is arguably at its greatest.
So beware the supposed benefits of heroic mega deals. The wrong acquisition today could store up years of pain for the future.
Allister Hayman, news editor