Even firms that are scenario-planning for Brexit admit that predicting what will happen is a massive guess, so no wonder commercial architect Lee Polisano told Building he spends a lot of time worrying about it all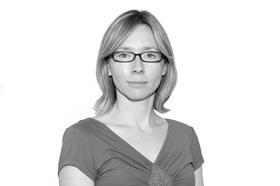 Remain would win a second Brexit referendum by a margin of 8% – according to this week's Channel 4/Survation poll, which inevitably got Remainers and Brexiteers hot under the collar in equal measure. How useful it is to know that 54% of British voters would now choose to stay in the EU is debatable – the likelihood of rerunning the referendum seems pretty small, while efforts are scaling up among the negotiators to sign a withdrawal deal later this month.
At the time of going to press, the prime minister was busy trying to persuade her divided Cabinet to back her attempts to secure that deal. The Irish border is the sticking point, and without that issue being resolved the summit to finalise the withdrawal deal will not be convened. Of course, the fear is that as we get ever closer to the 29 March deadline, the prospect of a no-deal Brexit grows.
"The longer the uncertainty lasts, the greater the temptation to press the button on contingency plans and start moving services and jobs out of the UK"
From a business point of view this is all very frustrating: how can companies possibly plan for the future when each news bulletin brings another twist in the saga and another element of uncertainty?
Since the Leave vote, whenever Building has asked how construction firms are preparing for Brexit, many have responded that there's little point trying, as predicting the outcome of negotiations is all a massive guess. One said: "No one has a clue what is going to happen." A consultant that is frantically Brexit-planning on behalf of concerned clients admitted it's hard to come up with positive scenarios, although it is trying to find ways to "make the best of things".
No wonder architect Lee Polisano is of the view that "Brexit was a terrible mistake" and admits "I spend a lot of time privately worrying about it". Polisano's practice, PLP, specialises in the commercial sector, and many identify him with large towers that now dominate the City of London's skyline: 150 Bishopsgate, the under-construction 22 Bishopsgate and from his previous life at KPF, the Heron Tower.
An architect with this sort of portfolio is bound to have noticed a slowdown in this sector, although so far he says the subdued activity in the offices and luxury resi markets has been manageable. But what if there is a bad Brexit?
Polisano – not a man prone to excitement or exaggeration – says that if the big projects he has lined up in the UK suddenly fell away, his firm would have to shrink accordingly. And the big tower-type projects in the City would be on hold for a while. Which all explains why nearly 50% of PLP's work is now outside the UK. It's wise in times like these to diversify and spread the risk.
So how much should we worry about the financial services sector that has powered hugely successful development in the City for the past three decades? City minister John Glen has reportedly said a deal to fix the regulatory and trading relationships for financial services is "imminent", but until there is an official announcement business groups will rightly remain cautious.
And the longer the uncertainty lasts, the greater the temptation to press the button on contingency plans and start moving services and jobs out of the UK. As it is, the Bank of England has already estimated that 5,000 financial services jobs will move to the EU by next March.
Still, when you speak to those close to construction projects in the Square Mile, most are convinced Brexit will bring a hiatus of a few years rather than a complete stop to activity. The City is just too well established and too well equipped in terms of high-spec office space and infrastructure to relinquish its dominance to the likes of Amsterdam, Paris or Frankfurt.
That said, this month could prove pivotal – if the prime minister manages to unite her Cabinet and get past the deadlock in the negotiations, the business community could at least go into the new year with a bit more certainty than has been possible in 2018. A good dose of certainty is just what construction needs, but what are the chances of that? Will the deal be done? Will it get parliamentary approval? If it doesn't, do we crash out of the EU – or do we do whatever it takes to avoid such an outcome? Perhaps the prospect of a second referendum, or people's vote, isn't so remote after all.
Congratulations
It was genuinely uplifting to see at this week's Building Awards ceremony that – despite economic uncertainty and Brexit worries – the construction industry is on task delivering the UK's much-needed homes, schools, offices, infrastructure and public spaces.
This important work helps to connect people and build communities while also inspiring a new generation to join the industry's ranks of skilled and talented workers.
So, many thanks to all of our judges, sponsors and entrants for all your hard work towards a very special event at London's Grosvenor House hotel. And congratulations to every one of our finalists and winners for their many and varied achievements.

Postscript
Chloë McCulloch, acting editor, Building