With positive sector reports published this week, it's important that the staff are found to support these numbers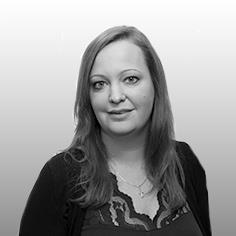 British Summer Time might be drawing to a close, but in contrast, the economic landscape for the construction industry is moving increasingly swiftly from darkness to light.
The latest economic forecasts published this week by the Construction Products Association (CPA) and Experian both paint an even brighter picture than previously envisaged for this year, estimating 4.8% and 5.5% growth in output respectively, with the pace set to increase again in 2015. The CPA's overall prediction that the industry could grow by as much as 23% by 2018 sends an even stronger message about the scale, and the anticipated longevity, of the current upturn.
The growing consensus from economic experts that construction will be able to withstand the faltering of the general economic recovery will add further impetus for the sector's companies to invest in growth, should they need any more encouragement against a backdrop of a steadily rising tide of orders.
The completion of two major mergers in the consultancy sector this week - Aecom's purchase of URS and Arcadis' takeover of Hyder - are an apt reminder of one trend that will inevitably continue as part of that pursuit. But although joining forces gives an immediate boost to a company's scale, even firms that do grow in this way are facing an uphill battle to recruit the volume and quality of staff needed to service the expanding order books that come with these deals.
Arcadis is already looking at new approaches to tackle this issue. Alan Brookes, the UK chief executive of the company's EC Harris subsidiary, told Building this week that he is considering replicating Hyder's outsourcing of engineering work to countries such as the Philippines in the QS sector, where there is a much less established precedent for doing so. Meanwhile, alliances between international firms on specific large-scale projects are becoming increasingly commonplace.
Even firms who invest in these approaches, however, will still find themselves in an increasingly fierce battle to secure permanent staff in the UK. Recently published salary surveys for consultancy and contracting have highlighted the wage rises that are starting to characterise the labour market across the industry. This week, our annual Good Employer Guide reveals the trends in other benefits that are emerging amongst companies keen to retain and attract staff. Enhancements in maternity and paternity provision are high up on the list, and encouragingly, given our ongoing Building a Better Balance campaign, the research reveals that companies are investing more in promoting the mental health and wellbeing of their employees.
While companies will inevitably find the battle for staff a costly one to fight, those that do invest are in line for an obvious reward in terms of their ability to deliver projects. But the industry as a whole also stands to benefit.
Much has been made of the problems the sector has in appealing to potential recruits, due in part to an image as an outdated employer. Chief construction advisor Peter Hansford writes in the magazine this week that he has set up several working groups on this issue, and the fact that he has singled the problem out for attention is absolutely right.
But at the end of the day, however much the issue is debated, it is the actions taken by companies themselves to appeal to workers that will have the most immediate effect on attracting bright, skilled recruits to the sector. And now, they not only have an altruistic or moral imperative to do so - but a clear cut business one as well.
Sarah Richardson, editor