There is growing acknowledgement that soft skills, collaborative behaviours and a more relational model of procurement contribute to better performance. Are these the missing pieces of the construction industry's comparatively poor productivity jigsaw puzzle? Elizabeth Kavanagh thinks it is time to start integrating these themes for better long-term outcomes.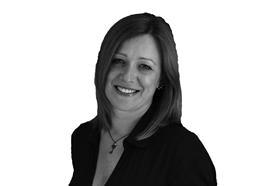 We're trained to believe that construction is all about tangible outcomes: tasks, transactions, technical inputs, BIM, outputs, all eventually leading to buildings. We can measure these, they motivate us, and so we value them highly.
This is a bias, of course. We love the tangible at the expense of all the other things that make a project successful. In particular, we have overlooked the importance of the so-called 'soft' skills of relationship management and team integration. Behaviours that, working in harmony, could solve the construction industry's wider low productivity puzzle.
There is one underused tool in the toolbox, and the industry has toyed with it for many years: collaborative working. We are agreed on the need, since Egan and Latham in the 90s, and more recently with the Infrastructure Cost Review, Farmer's 'Modernise or Die' report, and the Construction Sector Strategy, the need for collaboration is high on the productivity agenda.
Most recently, the Institution of Civil Engineers launched Project 13; a business model based on an enterprise relationship that maximises performance rather than a transactional one that transfers risk. The Alliancing in Infrastructure Delivery Code of Practice identifies behaviours, as distinct from skills, as critical to success, while new forms of contracts being developed by the Construction Leadership Council (CLC) and the NEC will provide the 'relationship wrapper' .
Collaborative working has always been part of a package of solutions that includes distractingly tangible objectives like BIM and design for manufacture and assembly (DfMA), meaning that we've not focused on the relationship itself and how it is managed. It is so easy to focus on what we can measure and what we measure is what we get.
The Construction Industry Training Board (CITB) recently identified that our digital future is made possible by also developing soft skills: "Technology-specific skills aren't the problem - the broader skills and competencies need to be addressed… Developing flexible attitudes, creative and problem-solving mindsets, and a range of other soft skills could help the industry take great strides in its digital transformation".
If true, our developing soft skills require greater focus. We need to collectively define these, recognise their importance, and develop competency frameworks for them.
This will take a culture change, particularly in leadership, which has been unused to establishing trusting project relationships or managing them conscientiously for the duration. The new ISO 44001: Collaborative business relationship management systems could help. Its intellectual basis and generic structure is suited to complex, multi-party project environments.
It's not just about changing behaviours in practice. It's also about teaching and valuing good behaviours from the beginning. At the moment, we focus on students' individual knowledge and skills, without also rewarding the collaborative behaviours that are so vital in real-life project environments. This must change. School and university curricula must give more weight to teamwork, communication, creativity and problem solving and we as employers will need to do the same.
Another change needed is a reward system that promotes the most technically skilful people into management roles, as these roles require new behaviours that they may have limited experience of. In effect, future leaders are set up to fail unless the soft skills and collaborative behaviours required are acknowledged and supported.
Our professional development should focus not just on deep knowledge in an area of expertise but also on the skills needed to work collaboratively and effectively with people in other disciplines.
Other industries have been using competency frameworks to shape their changing professions by identifying the required behaviours alongside knowledge and skills requirements. For example, the Charted Institute of Personnel and Development (CIPD) and the Researcher Development Framework have developed detailed models to guide professional growth.
Large-scale infrastructure projects such as Hinckley point C, Thames Tideway and big public sector client organisations such as the Environment Agency have been using these ideas and reaping the rewards. Motivated by delivering value, they are assessed and selected their supply chains based on evidence of their collaborative behaviours, increasing the pressure on organisations to develop their teams accordingly.
It is time to learn from these case studies in a joined up way and jointly agree a set of competencies and behaviours that allow the industry to work well together. Two key groups are engaging with industry to deliver this at the moment. The CITB is delivering a three-point plan to equip leaders, define competence and support their delivery through quals and upskilling and the CLC has also pledged to create a national retraining scheme.
This is our once in a generation opportunity to slot in those final missing pieces of the jigsaw puzzle. Let's seize the day and fulfil our collective potential.
Elizabeth Kavanagh is head of HR and research and innovation at Stride Treglown