Overheating represents a risk to the health and well-being of occupants of buildings - we need our new builds to be resilient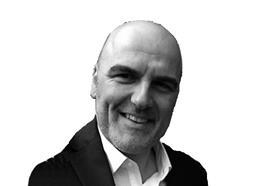 As the UK swelters in the most enduring heatwave for decades, we face a stark warning in a new report from the Environmental Audit Committee (EAC) - with global temperatures on the increase, heatwaves of this magnitude could become the norm by the 2040s. And with extreme weather conditions like floods and snow storms becoming more frequent and more severe, action is needed now to mitigate the worst effects.
Overheating is the term used to describe situations where the temperature inside a building becomes uncomfortably or excessively warm. Historically, the issue of overheating has not been something the UK construction sector has needed to grapple with, but it is a growing problem. One in five homes in England is already affected and the issue is likely to become more prevalent in future.
Overheating represents a risk to the health and well-being of occupants. Known to exacerbate heart and mental health, lower concentration and productivity due to sleep deprivation, overheating also increases the likelihood of violent and aggressive behaviour. By 2050 heat-related deaths are expected to more than triple. Vulnerable groups, particularly the elderly, will be most at risk. The Climate Change Risk Assessment (CCRA) suggests that by 2050, annual heat-related mortality and morbidity costs in the UK could increase from 2012 levels by a further £84m and £183m (respectively). Cities, where average temperatures are higher, will be more affected than rural areas.
Our new buildings and existing building stock will need to be resilient to future overheating in order to remain liveable in the long term. Construction industry groups are actively defining overheating risk in buildings and identifying adaptive solutions that will stand the test of time.
CITB has funded one such initiative with leading employers from the Home Builders Federation (HBF), producing a range of guidance to help the industry understand overheating in homes. This series of six leaflets provides concise insights from industry experts into the causes and consequences of overheating, how to identify overheating risks and vulnerabilities, along with guidance on how to avoid overheating in design and construction.
There's advice on choosing construction materials that are great at stabilising internal temperatures and help to keep a building cool, particularly when combined with effective ventilation, or an active underfloor heating system which can carry cooling water in the hot summer months.
The guidance also highlights several ways to reduce the effect of external heat from the sun, including through the use of a green roof, shading the outside of windows or fitting tinted or reflective glass - like putting on a pair of sunglasses on your house!
Making this complex subject accessible to all, the guidance is available to access here and there's a supporting learning module available through the Supply Chain Sustainability School.
Richard Bayliss is sustainability and innovation strategy lead at the Construction Industry Training Board (CITB)