Chris Millard is business efficiency director at Balfour Beatty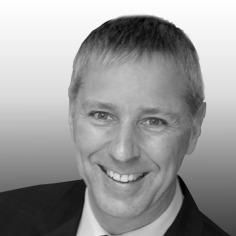 Following a degree in mechanical engineering from Imperial College London, Chris joined the automotive industry, initially with Jaguar undertaking a number of senior business and technical roles for Rover, Land Rover, BMW and MG Rover. He was project director on the Land Rover Freelander, and platform director for the Rover 75. Chris gained a masters and doctorate from Warwick University.
In 2004, Chris joined BAA as head of engineering for the £4.3bn Terminal 5 programme, at Heathrow Airport. As a key member of the leadership team, he was responsible for technical integrity throughout the programme, covering design, construction, commissioning and system integration, in addition to quality and the independent assurance of all IT systems. Following T5, he was appointed solutions director for BAA's £5bn capital programme covering their seven UK airports – the client lead for design, engineering and process.
In April 2011, Chris joined Balfour Beatty as business efficiency director, a member of the executive leadership team of the firm's £3bn UK construction services business. He is driving a programme of integration and transformation throughout Balfour Beatty's life-cycle delivery of projects and is leading the implementation of BIM throughout Balfour's UK construction operations.