The Treasury wants to look like it's ready to throw itself behind green policies – but words need to be backed up by action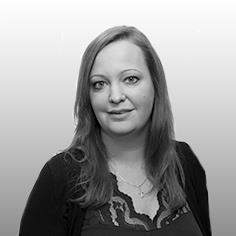 The unveiling of the latest pipelines of construction and infrastructure work by the government on Wednesday was accompanied by eye-catching figures for investment: £375bn of infrastructure opportunities, with pipeline growth of £60bn, and - new in this season - £25bn of planned investment from insurance companies.
While the figures themselves are impressive the impact they will have is, as ever, dependent on how quickly projects can get off the ground. So, unlikely as it may seem, the most headline grabbing aspect of the announcements should really be the involvement of the insurance companies.
This new source of investment has been made possible by changes to the rules governing insurance investment, which make it easier for life insurance firms with long term liabilities to become involved in financing infrastructure and buildings. In doing so, the EU has paved the way for a new set of entrants to fund projects.
The challenge now is to ensure that the increased finance this can bring is used to the best effect.
The government is still not prepared to put long term energy needs above short term political gain
This means enabling projects that would not otherwise have gone ahead by investing in new schemes rather than existing assets. It also means ensuring that those projects which do receive financing - from insurers and elsewhere - are those which tick two boxes: upgrading UK infrastructure and doing it in a way which improves UK energy efficiency, which remains a major threat to long term economic stability, as well as the environment.
Treasury secretary Danny Alexander was certainly keen to stress the importance of carbon reduction to the infrastructure pipeline at the launch on Wednesday, which – coming from a part of government long seen as putting a brake on green policies – is encouraging. But there is still a huge mismatch between this apparent thawing and the policies emanating from Whitehall.
This was illustrated this week by the widely anticipated, but still hugely damaging, decision to effectively halve the amount of energy efficiency improvement work being done under the Energy Companies Obligation (ECO) scheme by doubling the amount of time energy companies have to meet their obligations. This apparent compromise will enable a short term cut to fuel bills, but is, in reality, a political veil that will ensure the cost of poorly insulated, energy leaking homes will continue to blight both consumers and the UK's carbon reduction targets.
It is also clear evidence that the government is still not prepared to put the UK's long term energy needs above short term political gains. Measures designed to boost Green Deal take up, announced alongside the changes to ECO, are scant on detail and - while they may be fleshed out - are a long way from making up for the cuts to ECO. It gives the impression, once again, of a government eager to be seen to be green, but creating a policy environment which is destined to be the opposite.
So, if the Treasury is serious about a more sustainable built environment, it needs to leverage the political and financial clout at its disposal. Otherwise, warm words will mean nothing.
Sarah Richardson, Building editor