This week we look at excuses for not doing your tax returns, the edgy Shoreditch and a threat for kittens.
Meeting triumph and disaster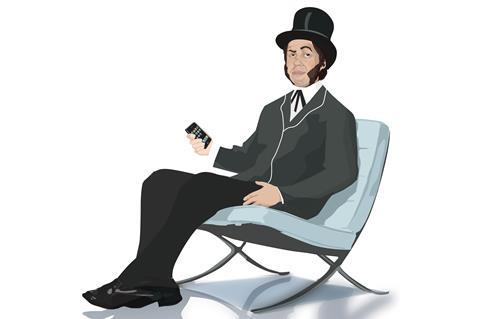 As today is Brexit day, we kick off with the musings of European Research Group ultra Steve Baker. The Tory MP and former RAF engineer told a Westminster policy forum on infrastructure that he now expects the Conservatives to be in power for a decade. "We will have no excuses at the end," he warned. "We will own all the successes and all the failures." Noble stuff and bringing to mind Churchill's dictum that "success is stumbling from failure to failure with no loss of enthusiasm". Baker has a new cause, too. "We're all environmentalists now." Still, I can't see him signing up to join that well-known terrorist group Extinction Rebellion just yet.
The one and only
Baker told guests at Glaziers Hall that, when the Tories were in the coalition government, spending decisions were run through something called the Quad: prime minister David Cameron, his deputy Nick Clegg, chancellor George Osborne and chief secretary to the Treasury Danny Alexander. "If it hadn't been through the Quad, then it didn't happen," he recalls. All four are long gone and the Quad seems to have been renamed Cummings.
Another fine mess
The deadline for filing self-assessment tax returns is today and those silly chumps who miss it face a daily fine of £100. According to my friends at HMRC, people have come up with some pretty outlandish reasons for not getting the paperwork delivered on time. My favourites include one chap who claimed his mother-in-law put a curse on him, another who said he was sailing his yacht and couldn't access his post while at sea, or the bod up a Welsh mountain with no internet access. Can I also suggest leaving the EU? Brussels has been blamed for all sorts, after all.
The slow-speed line
Ad man Rory Sutherland took aim at engineers for being far too rational in promoting the benefits of HS2. The vice-chair of branding giant Ogilvy rubbished reduced journey times as a reason for stumping up £106bn for the high-speed line, in the process managing to bemuse British Council for Offices members at their annual dinner at the Grosvenor House hotel last week. "Things go faster but aren't any better," he told guests. He presented a powerful case for those who prefer their journeys slow. "Anybody who travels on trains knows that it's the most productive part of your week. It's like being in the office, only people don't ask you questions." I wonder if Boris Johnson is of the same view?
Telling it like it isn't
Guests also enjoyed Sutherland's musings on the power of advertising to shift perceptions. Successful brands make a weakness a strength, he said. He bypassed the chance to say technology firm Sonos' decision – later reversed after a backlash – to force customers to shell out hundreds of pounds replacing working speakers because it won't be issuing software updates for older devices was a masterstroke. So he picked on Shoreditch, my manor in east London, instead. "You rebrand a shithole as edgy, and essentially you're off to the races." No idea what he means. My soya skinny latte is not a penny over a fiver.
Hands-on techie solutions
Building is naturally in the highest‑tech of offices – this is Shoreditch, after all. But I can never operate the stuff so I was delighted to hear that one employee at a rather large firm managed to trick a colleague into believing that the smart screens in their meeting rooms were activated by clapping your hands twice when in fact they just come on automatically a couple of seconds after you plug your laptop in. To which I say this: I knew that and was just playing along.
Press the paws button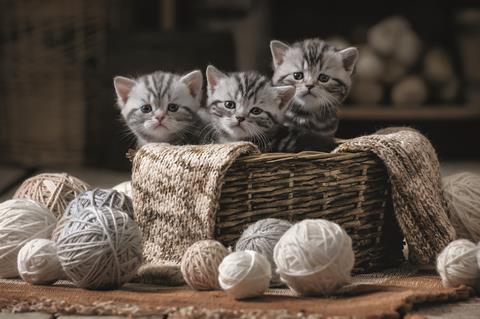 Transcription services can be wonderful things but the software still throws up the occasional glitch. Talking about social value and its impact, one of my team was surprised to discover his interviewee said this: "We looked at what we were putting in … number of jobs, the number of social enterprises, charity, volunteering, killing kittens, all of that sort of stuff."
Send your industry gossip to Mr Joseph Aloysius Hansom, who founded Building in 1843, at hansom@building.co.uk