Industry experts fail to explain why Northern Powerhouse Rail is nothing like Crossrail, beauty is not good design, and a housebuilder is less than a builder of homes – plus, an accidentally backhanded compliment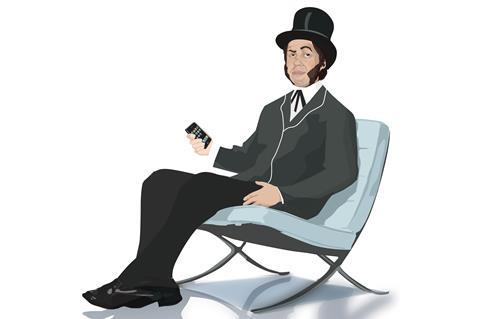 A friend in need
Laing O'Rourke's finance director Stewart McIntyre tells my hack that its hospital job in Canada, officially called the Centre Hospitalier de l'Université de Montréal but abbreviated as "Chum" because it's a bit of a mouthful, is pronounced Shoom for short. Given it's lost the firm more than £200m, I wonder if those at the firm's headquarters in Dartford call it something else.
One direction
At a recent conference on HS2, Tim Wood, the director of Northern Powerhouse Rail, was asked how his scheme would work. "I think there is one absolutely critical thing here," he said. "We are doing Northern Powerhouse Rail differently. There are two hands on the tiller. There is Transport for the North and there is the Department for Transport." Clued-up readers may think this sounds really quite similar to Crossrail – which is co-sponsored by Transport for London and the Department for Transport. And look at how well that's gone …
What makes a house a home?
What's in a name? Well, quite a lot it seems. At a conference on housing in Birmingham last month, Cast founder Mark Farmer introduced Karl Whiteman, managing director of Berkeley Homes Urban Renaissance, as a housebuilder. When it was his turn to speak, however, Whiteman pointed out that Berkeley was in fact a "builder of homes".
Hey, good lookin'
At the same event, the idea of putting "beauty" at the heart of housing development policy came in for some criticism. "Places don't need to be beautiful to be loved," scoffed one panellist. "They need to be maintained." Others labelled the debate around beauty versus design in housing as "a bit daft". Looking on intently was Roger Scruton, philosopher and chair of the Building Better, Building Beautiful commission, who later told me that beauty and good design can indeed go hand-in-hand, highlighting one of the spectacular arch-ceilinged corridors running off the University of Birmingham's Great Hall as a case in point. Will any of these "builders of homes" step up to the challenge?
Up, up and away
One of my team was out and about with a consultant recently who was bemoaning how much London QSs were earning. For anyone who read Building's consultants' salary survey recently, it's rather a lot. The chap in question highlighted the example of one member of his own team, who has yet to become chartered, leaving for a near 20% pay rise at a rival firm. So, what solution did he propose to tackle the problem of sky-rocketing wages in the sector? "The sooner we get rid of recruitment agents, the better," was his immediate response.
Not quite what he meant
Berkeley Group chairman Tony Pidgley was one of the speakers at a housing conference held in London's Victoria last week. By way of an introduction, Nicolas Boys Smith, a director of conference co-organiser Create Streets – and a commissioner for Historic England – mentioned that Pidgley had "sold his first business before most of us had left school". The Berkeley boss looked nonplussed at this, prompting Boys Smith to add hastily: "That was supposed to be a compliment, by the way."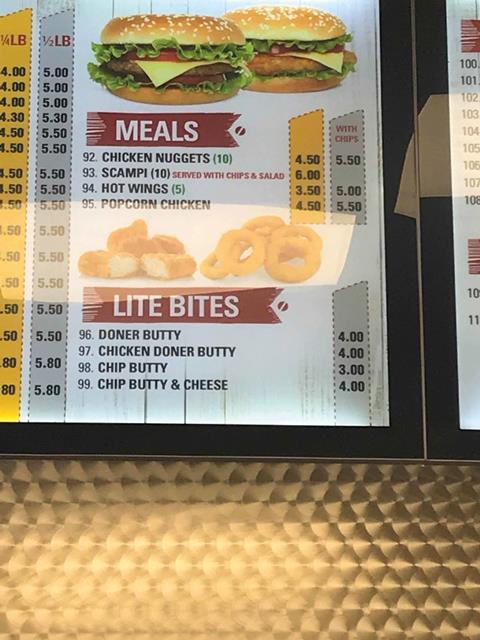 Heavy on the calories
The diets of the nation's builders have undoubtedly moved on over the years, with refreshment providers around construction sites now offering something other than the builder's breakfast we've all been known to enjoy. But not everywhere has moved with the times. Spotted by a colleague on a visit home was this menu of fare at a shop in South Yorkshire. Despite the healthy sounding name, I'm not sure the Lite Bites options are really that nutritious.
Send any juicy industry gossip to hansom@building.co.uk