There's a perfect match in Australia and the housing secretary advocates avocados for all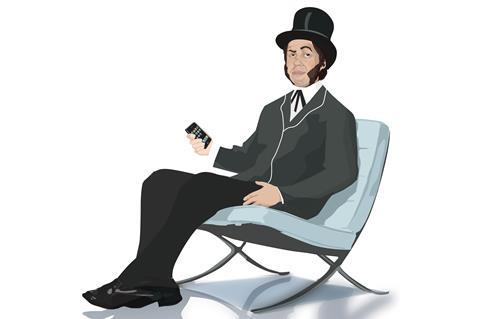 Crystal gazing
Bigwigs from London's local authorities and property businesses converged on a glass and steel box called The Crystal next to Royal Victoria Dock to discuss how to solve the capital's housing crisis. The event was called Homes for Londoners but given the number of big-hitters who made their way to east London last week, including Berkeley chair Tony Pidgley and London mayor Sadiq Khan, a few there were overhead labelling the event: 'I Can't Believe It's Not Mipim'.
Train wreck
Speaking of Mipim, the UK version was held at Old Billingsgate Market in the City earlier this week. Prime minister Boris Johnson, who graced the French event with his presence a few times when he was mayor of London, wrote the foreward to the show's brochure. He waffled on about the importance of the built environment, highlighting the "transport infrastructure that allows us to glide seamlessly" between homes, workplaces and leisure facilities. How ironic, then, that his review of HS2 could well end up consigning it to the bin.
Chelsie match
The Australian version of hit TV show The Bachelor finished recently, bringing tears to the eyes of one of my team. She tells me that it revolves around a bachelor choosing a would-be life partner from a pool of romantic interests. After weeks of whittling down his choices, this year's bachelor, Matt Agnew, an astrophysicist no less, picked his winner, Chelsie McLeod – who happens to be a process engineer at Mott MacDonald. And that's why my hack kept watching until the bitter end – just on the off chance there was a construction angle to all this telly viewing.
Prize surprise
To the Roundhouse in Camden Town, north London for the Stirling prize bash, where the winner is, of course, supposed to be a closely guarded secret until the big reveal at the climax of the night. Seems like this year's security was a bit leaky as both the host, BBC broadcaster Naga Munchetty, and special guest, housing secretary Robert Jenrick, dropped heavy hints in their speeches earlier that we'd be "hearing more from" the winners of one of the night's other gongs, the new Neave Brown Award for housing, which was presented to Mikhail Riches and Cathy Hawley. Sure enough, half an hour later the big prize went to … Mikhail Riches and Cathy Hawley. What a surprise!
A groan man
Jenrick also raised groans during his speech when he confessed to a childhood ambition of becoming an architect and a nerdy obsession with Christopher Wren churches. It turns out that his childhood wasn't that long ago. He's the first cabinet minister to have been born in the 1980s, which makes him a millennial. "So part of my mission is housing and avocado for everyone," he quipped. Just don't contradict him or the snowflake might burst into tears.
Cold hard cash
At the Building Awards shortlisting party in London last week, one of my team was frozen with shock when told that an (overseas) developer had recently paid £120m in cash for a site in the capital. I think it was shock that froze my man but given it was jumpers and overcoats weather at the rooftop Sky Bar of the Leonardo Royal Hotel in St Paul's, I can't be too sure.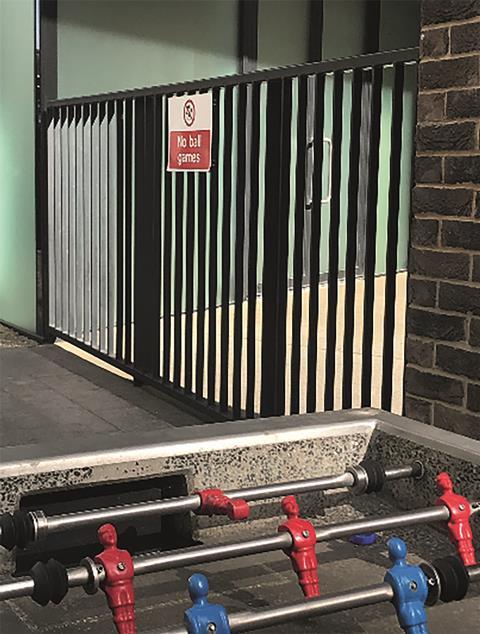 What a load of balls
Thanks to former Peabody development director Claire Bennie, now a director of her consultancy business, Municipal, for this image from her Twitter feed of this gem in Aldgate. I must admit I think it's a bit of an own goal for the developer.
Send any juicy industry gossip to Mr Joseph Aloysius Hansom, who founded Building in 1843, at hansom@building.co.uk