With US giants gobbling up UK firms, can only those with special powers resist?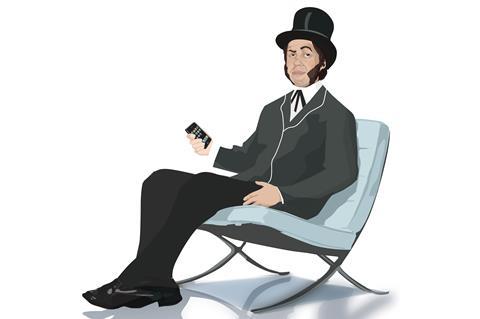 The empire strikes back
T&T being swallowed up by CBRE – I mean being part swallowed up – has been the talk of the industry since it became public more than two weeks ago. Given that news about M&E consultant Hoare Lea being taken over by another US firm, Tetra Tech, was announced on the same day, it has inevitably led to speculation that more firms could follow suit and be snapped up by overseas rivals. One of my hacks put this to a well-established UK name and wondered whether his firm would eventually succumb to the lure of the dollar. This is the reply that came back: "No. We are a Jedi force which operates on another dimension." As denials go, it's original.
The £960m carrot
I hear that when the CBRE deal – in short £960m for 60% of the business – was put to the firm's 106 partners to vote on, not one opposed it. It works out an average of £9m per partner. "No wonder they all said yes," a rival suggested. Good luck to them coming into sums like that.
Delayed flight
Hoare Lea managing partner Justin Spencer confesses he's never been to the US. He was planning a road trip there to celebrate his 50th last year but covid scuppered that. Handy, then, that his firm has just been bought by an American company, meaning he might finally get out there. He's not so sure, though. "With things like Teams, you can meet anywhere," he says – or possibly sighs.
One of my hacks wondered whether one well-established UK name would eventually succumb to the lure of the dollar. 'No,' came the reply. 'We are a Jedi force which operates on another dimension'
Ping-pong
The pingdemic has seen thousands of construction workers unable to attend work after being told to self-isolate by the NHS covid-19 app. So it was with relief that I heard that the growing crisis was in the safe hands of the government, which had announced an exemption scheme. But when one of my hacks contacted the Department for Business, Energy and Industrial Strategy to find out how it works and who would be eligible, he was told that it was a question for the Department of Health and Social Care. They couldn't help either but advised trying the Cabinet Office, which, inevitably, told my hack to contact the business department. Perhaps it's not a surprise that the Construction Leadership Council has now called for the whole idea to be scrapped.
Cementing success
I rather enjoyed this year's Olympics, although I must confess I was constantly checking the calendar, given the amount of Tokyo 2020 logos plastered everywhere. A friend told me he wanted to interview the father of one British Olympian early on in the Games. "He said he couldn't oblige as he was giving a seminar on concrete later that day." How terribly British.
Put in his place
Where does Create Streets founder Nicholas Boys Smith's passion for beauty in our towns and cities come from? Chatting to my hack during a photo shoot, he suggested the answer could have its origins generations back. It turns out that he is distantly related to Patrick Abercrombie, an English town planner who came up with radical plans for city centres in the post-war years. Alas, Abercrombie's 1943 London Plan of encouraging families to move from the centre to the outskirts is diametrically opposed to Boys Smith's vision of "gentle density" in our urban spaces. Still, Abercrombie's descendant appears determined to reverse his influence, taking on a second role to head up the new Office for Place. There's nothing like family to spur you on.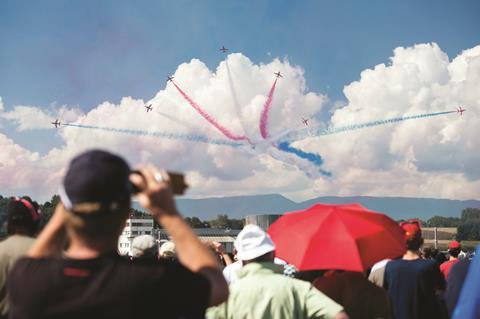 Plane speaking
One of my hacks is away in Anglesey for a summer break. He mentioned he was going to a colleague, who piped up: "I've only ever been to Anglesey once. In a Red Arrow. Took about 20 minutes." Turns out it was a jolly from a previous press job. On the way back to the squadron's base in Lincolnshire, she says she passed over some farm buildings low enough to read the sign emblazoned on one of the roofs: "Eff off RAF". Not everyone is a fan, it seems.
Send any juicy industry gossip to Mr Joseph Aloysius Hansom, who founded Building in 1843, at hansom@building.co.uk