This week we look at a noisy Heathrow third runway consultation, a dozen creme eggs and forced Fun at Work Day.
Boom times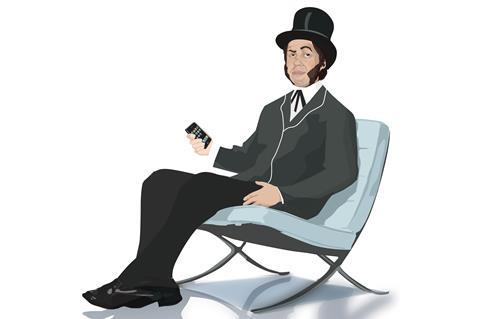 One of my team was at Over-Seas House in St James' last Thursday, where a talk being given by Heathrow community and stakeholder engagement director Rob Gray ahead of a public consultation on the airport's third runway was abruptly interrupted by a 21-gun salute at nearby Buckingham Palace. The booms were marking the Queen's accession day in 1952 but to some it felt like a timely Royal seal of approval for the project. So loud were the sounds coming across Green Park that Gray was struggling to be heard, which, when the new runway does go ahead, could be similar to what residents living under the flight path may experience.
Baker's dozen
Keeping an eye on all things Heathrow, my hack spied a Twitter thread between a concerned traveller and the airport. A passenger wanted to know if it was ok to bring a dozen boxes of creme eggs onto the plane he was travelling on. He explained he was baking a special cake when he got back to the US and wanted to make sure the eggs wouldn't be damaged in the hold. Stuffing them into a cramped overhead locker would be so much better. Anyway, security gave him the thumbs-up. If only getting the third runway sorted was so easy.
Where the sun don't shine
Dominic Raab's first overseas trip since the UK left the EU was to Australia. In February. I wonder why? I do hope he took his suncream. Among the firms he saw on his visit to Sydney was Lendlease who are not exactly unknowns in this country given they've been here years. Still, those who think the foreign secretary might have been using the trip to catch a bit of winter sun can be comforted in the knowledge that the weather Down Under has been distinctly British summertime recently. It's been lashing it down over there for a while now – in fact Sydney just endured the heaviest rainfall in 30 years.
Anything to make dough
More desperate codswallop from a PR firm looking to eke out some column inches. Not content with promoting Fun At Work Day recently, the unnamed outfit last week reminded businesses that 9 February – a Sunday, for goodness sake – was "Pizza Day". The press release – if the content-thin document on my desk could be called that – suggests ways to celebrate the great day, concluding that "if nothing in your business is pizza-related, you can turn to fashion and dress up as a pizza!". Anyone wandering around Building Towers adorned with slices of pepperoni and pineapple chunks would have been eaten alive …
Could have turned ugly
Fair to say Redrow executive chairman John Tutte isn't a fan of the government-commissioned Building Better, Building Beautiful report. Asked for his views on the 190-page document, he winced: "How long have you got?" Perhaps a copy will be offered as a door stop at one of his firm's homes.
They've got it licked
Because so many construction firms have long histories, so does their livery. Take the red and yellow of Lindum. Its first vehicle was a former Post Office van and the Lincoln firm, set up in the 1950s, has stuck with the colours ever since. Its 400 employee shareholders might be tempted to say it's been delivering the goods for a while now: profit is up for a 12th straight year.
Too sexy for my shirt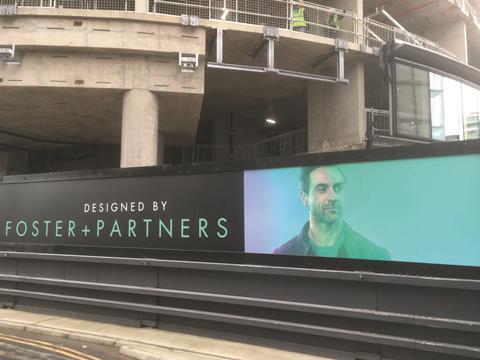 I suppose the purpose of this hoarding is to say, shell out rather a lot for a flat at Battersea Power Station and you could look like this. Either that, or Norman Foster (85 in June) is defying the ageing process.
Send any juicy industry gossip to Mr Joseph Aloysius Hansom, who founded Building in 1843, at hansom@building.co.uk