While Crossrail apparently files its accounts by halves, HS2 veers between flooding stakeholder meetings with its staff and charging them to attend at all – meanwhile, one development boss is going downhill fast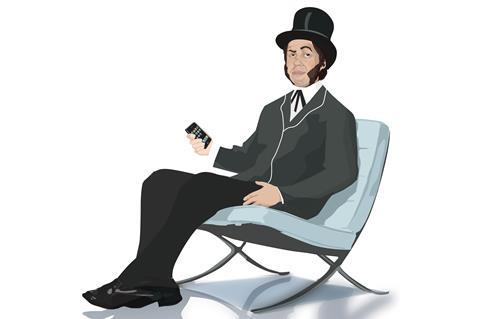 Wheels of fire
One of my hacks tells me the boss of Lendlease's development arm in the UK has just returned from a few days' winter cycling in the Tenerife sunshine. Descending the island's volcano, the 3,700m Mount Teide, Jonathan Emery touched speeds of 40mph, which he admits made him a little anxious. Me too, though not as anxious as I might have been: German rider Marcus Burghardt made headlines in the 2016 Tour de France when he clocked 81.2mph going downhill in the Pyrenees. Something for next month's Mipim charity riders to emulate?
Can't complain
Loyal readers will know I reported last week on transport secretary Chris Grayling's description of Carillion going bust as "disappointing news". Now his Cabinet colleague, House of Commons leader Andrea Leadsom, has chipped in with her own submission for the Understatement Awards. Speaking to a parliamentary committee looking into the Palace of Westminster's planned £4bn restoration, Leadsom admitted the building was "slightly under the weather". It's decaying in front of our eyes, might be the verdict of others.
Half-cut
No wonder Crossrail is missing deadlines and busting budgets if its recently filed accounts are any indicator. The first set of accounts for the year ending March 2018 was uploaded last month on the Companies House website with half its pages missing. It took another 36 days for the complete set to appear. I demand to know who knew what when …
Oh, man!
The guest speaker at the recent Cibse Building Performance Awards was Buro Happold's UK managing director Sarah Prichard. She recalled her time working in Qatar, where she spent three years supervising the engineering works on phases two and three of the Mshereib Downtown Doha project. She would be referred to as "Sir", she told guests at London's Grosvenor House hotel, and was once asked if she had to go home to cook her husband's dinner. With this kind of enlightened thinking, it's no wonder the World Cup is off there in three years' time.
Present incorrect
One of my team left a conference on HS2 last week wondering what on earth was going on. One speaker revealed that council group West Midlands Combined Authority had to pay for HS2 staff to attend meetings. But another speaker, Luci Ryan of the Woodland Trust, was battling the opposite problem: "HS2 sends multiple people to come and meet us when one or two will do. Most notably it sent 12 people to our offices for a meeting when only three of them spoke." She added: "And I know farmers who have had to deal with similar experiences – cramming people into their kitchen." Let's hope HS2's logistics management is better at construction than at meeting stakeholders.
Home and away
Speaking at last week's Better Design for Better Places shindig in Birmingham, architect and TV presenter George Clarke lamented the revolving-door policy of UK housing ministers, noting they change about every eight months. Right on cue, a video speech was played to the conference from Kit Malthouse, the current one, who had been due to appear at the event in person but was waylaid by the Brexit impasse in Westminster. "I'd like to be able to say that I was part of a golden period for UK housing development," he said, before wryly noting that housing ministers "don't last long and at six months I might be coming to the end of my time".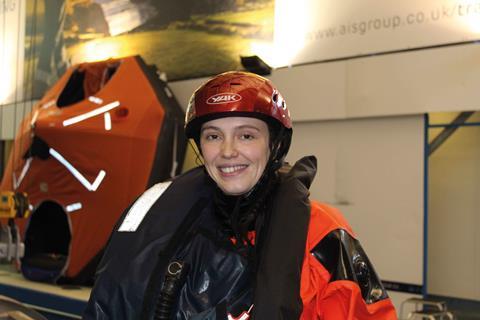 She's over the ocean blues
So, you're a scaffolder who's keen to work offshore, but water scares you witless. What to do? In the case of Vicky Welch, she persuaded herself to undertake a mandatory offshore survival training course, part of which involves sitting in a mock-up helicopter, which is then dumped into a swimming pool. Upside down. North Shields-born Welch, one of only six female scaffolders in the UK, passed the test and is now looking to become the world's first female offshore scaffolder. "I couldn't bear the thought of being submerged underwater upside down, but the instructors really knew their stuff and now I've come to terms with my fear," she said. Good on her, we say.
Send any juicy industry gossip to hansom@building.co.uk