This week we look at Sajid Javid visiting Curzon Street, snazzy Wood Wharf properties and the fate of Heathrow's third runway
Have some foresite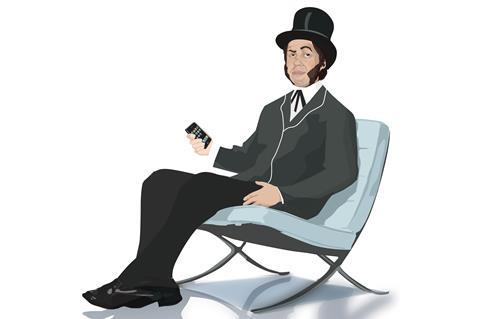 Last Tuesday, Sajid Javid visited the HS2 Curzon Street site with his boss Boris Johnson in Birmingham, just hours after the government had given the scheme the green light. Within 48 hours, the chancellor was out. Meanwhile, in Oxfordshire, science minister Chris Skidmore was visiting a research facility that Mace is building in Harwell. A couple of days later he, too, was history. The moral of the story, it would seem, is that if you're a cabinet member, don't go to a construction site in the week of a reshuffle. Worse things can happen than the odd wrench dropped on a toe.
The best of a bad job
Persimmon has had a bit of rough old time of it lately. After all, there have been bad headlines around quality issues, and the report into its practices didn't exactly pull any punches, after being commissioned by housebuilder itself. And sales have been falling. So has all this dented enthusiasm for the company's shares? Not a bit of it. Last week, Persimmon became the first listed housebuilder to break through the £10bn market capitalisation barrier. Just imagine what that figure would be if Persimmon was doing things right.
The good life
Being shown round a new build-to-rent scheme developed by Vertus, Canary Wharf Group's rental arm, in Wood Wharf, one of my hacks marvelled at the high-spec flats, stunning views and snazzy communal areas of gym, lounge and dining spaces, plus a garden terrace overlooking the water. But what could really clinch it for prospective tenants was the wine-dispensing machine. Put me down for a £4,000-a-month, three-bed apartment.
Cafe rouge
Another of my team travelled down to Sutton in south-west London to see the Maggie's cancer care centre designed by Ab Rogers in the grounds of the Royal Marsden hospital. The beautiful buildings, all centred around a kitchen table, provide a homely, non-clinical space for people dealing with cancer. Rogers took the spirit of hospitality to heart by cooking lunch for the assembled journalists. My hack was slightly dubious because the meal, like the building and Rogers' clothes, was billed as "red-themed". But it only took a couple of mouthfuls to establish that Rogers' culinary skills are, ahem, red-hot.
Heathrow humming and hawing
What the right hand giveth the industry, the left hand taketh away. Minutes after granting HS2 the go-ahead, the prime minister appeared decidedly lukewarm about the fate of Heathrow's third runway. Not a surprise, given that he once pledged to lie down in front of the bulldozers. The machines seemed to be on his mind when, prompted by Twickenham MP Munira Wilson, who called the project "an act of environmental vandalism", the prime minister replied: "I see no bulldozers at present, and no immediate prospect of them arriving." Construction's five minutes of enjoying the warm, fuzzy vision of abundant and certain work was up.
Swing when you're not winning
He might have suffered a crushing election defeat but Jeremy Corbyn is going down swinging before he returns to the backbenches. Ridiculing the idea of Johnson's plan for a bridge between Scotland and Northern Ireland, he recalled some of the mishaps Johnson was behind when London's mayor. "Why not make it a cable car," Corbyn quipped. "Or better still, a giant zipwire?"
Quit wining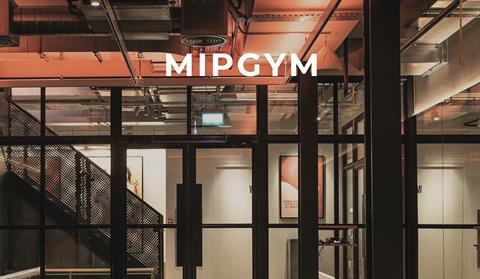 It appears that next month's Mipim (booze and) property show will turn into a cleaner affair – with the London stand hosting workouts at a pop-up gym. Circuit training before networking? At Mipim? Designed by leisure architect WG+P, it is being touted as a "distinct change towards wellness and not wine". We'll see.
Send any juicy industry gossip to Mr Joseph Aloysius Hansom, who founded Building in 1843, at hansom@building.co.uk