Memory failure dogs politicians giving evidence at the Grenfell Inquiry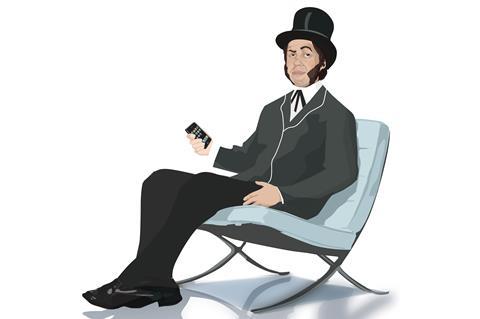 In a pickle
A frankly disastrous performance by former Cabinet member Eric Pickles at the Grenfell Inquiry recently. Making it clear he had more important things to be doing, telling the inquiry's QC to "use your time wisely", he managed to get the number of victims who perished in the June 2017 fire wrong. Pickles, who served as secretary of state at the then Department for Communities and Local Government between 2010 and 2015, said 96 people died, calling them "nameless victims". In fact, 72 people were killed and all have been named. He's since apologised but he's the UK's special envoy for post-holocaust issues. Let's hope he brushes up on his diplomatic skills sharpish.
Class of his own
Not quite as bad as Pickles' performance, former Liberal Democrat MP Stephen Williams still managed to leave those watching his evidence scratching their heads. "That is honestly the first time I've ever heard that phrase," he replied when asked earlier this month what he knew about the "Class 0" flawed fire rating. Surprising, given that for a while Williams was the person in charge of building regulations.
I can see the Gherkin, the Cheesegrater, Heron Tower. If you hate towers, then I suppose it's a terrible view
View from on high
One of my hacks asked Arcadis's Simon Rawlinson how that firm's move had gone since it swapped its King's Cross office for new premises in the City last year. He likes it, he tells my scribe. The firm's head of strategic insight is billeted on the sixth floor of 80 Fenchurch Street. "I can see the Gherkin, the Cheesegrater, 100 Bishopsgate, Heron Tower, 22 Bishopsgate," he says. "If you hate towers, then I suppose it's a terrible view."
Precious asset
ISG has been making a new recruit feel at home. Paul Serkis joined last November from Multiplex as project director for the creative sector. I suppose that's apt, really, given his brother is actor Andy, who achieved fame after he played Gollum in the Lord of the Rings film franchises.
Less said the better
The design and access statement for RSHP's planned extension of the British Library has a provision that the scheme will "provide the main civils and structural elements of the Euston St Pancras station eastern shaft and passenger subway tunnel" for Crossrail 2. In a tweet that could be read in more ways than one, a Labour candidate for next month's local elections in the capital says of the plan: "I love their sheer optimism – making passive provision for Crossrail 2." The people at Crossrail 2 don't seem to be too optimistic, though. The official account hasn't tweeted anything since March 2020.
Another fine mesh
HS2's critics often complain that one of the things wrong with it is that costs keep going up and up. Their mood won't have been helped with the news that a protective mesh to prevent bats being hit by the trains at a wood in Buckinghamshire is going to cost £7m. Batty, they might be tempted to say.
Running for Ukraine
Colin Ross, the Gleeds director in charge of Ukraine, who was forced to flee in the days after Russia's invasion of the country, is raising money for Lifeline Ukraine, the country's only national suicide prevention and mental health support hotline. He says it helps veterans and their families cope with the trauma of war. He's running the Copenhagen marathon next month, despite his training being blown off course by catching covid, the invasion and having to fix up his flat in Manchester. We wish him the best of luck and Slava Ukraini! To donate, click here.
Next up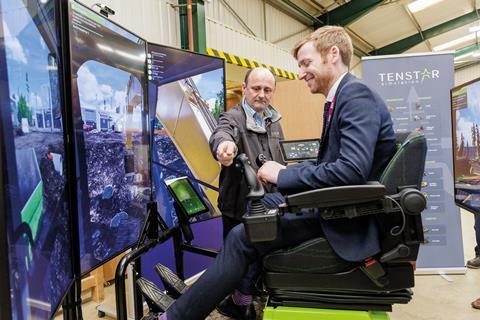 He does exist! Construction minister Lee Rowley was spotted at a skills exhibition last month. Here he is pictured learning how to drive a digger on a virtual construction site. Given the revolving door of construction ministers over the years, it's perhaps best I don't familiarise myself too closely with his features. He'll be gone in a few months. Shame, by all accounts he's quite enthusiastic.
Send any juicy industry gossip to Mr Joseph Aloysius Hansom, who founded Building in 1843, at hansom@building.co.uk