Pay is up for construction consultants across the sector, but employers and employees alike are cautious in weak economic conditions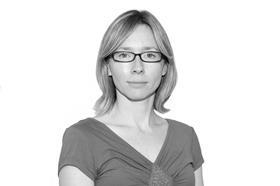 Satisfied with your pay? It's one of those questions that rarely elicits a positive response. But this year construction consultants have little reason to grumble – in fact, our salary survey conducted by recruiter Hays suggests many of them must be grinning from ear to ear. Or at least this is probably the case for those directors and partners at QS firms in London, where they have broken the six-figure barrier and joined the ranks of the top 5% of UK earners.
What may give them even greater pleasure is to know their £100,000 average pay represents an 8% rise over 12 months of unprecedented market uncertainty and political turmoil. Clearly Brexit is no bother to this tribe of professionals, many of whom seem confident their businesses will continue to grow well into 2019 and beyond. And behind that average we know that directors at certain firms in the capital are being offered up to £130,000, with bonuses that can be anything between 3% and 10%.
While QSs at this level in the rest of the country may not be enjoying such stellar pay packets, the data shows salaries are up 3% to just over £73,000, making it the best paid job in the survey – nearly £3,500 more than the next best paid profession, building surveyors.
Consultants in London have told us pay packets are being distorted by a desperation for skills, with the result that some staff are being over promoted just to keep hold of them
High-tech skills are also being well rewarded, with the data showing some of the biggest salary rises going to architectural technologists. But a bigger shift is that many employers are recruiting for technical roles that are new to construction, such as software engineers, and therefore are not included in this survey. Expect fierce competition for these digital skills as construction firms try to attract the top talent from IT and web companies that traditionally pay far better.
Overall, the average pay hike across all job roles surveyed is 2.6% and nearly two-thirds of employees say they are satisfied with their salary, while 70% of employers plan to increase salaries in the year to come. So it's fair to say the majority of consultants are happy with their lot and optimistic about the future.
But before we get carried away, the survey does reflect some caution among employers and employees alike ahead of Brexit. The positive view is that the average salary growth represents more than the 1.9% average rise in wages across all industries surveyed by Hays – and shows a faster pace than the current 2% rate of inflation. But pessimists will point out that 2.6% is the smallest average rise in five years and half the bumper 5.5% enjoyed in the heady days of 2015 before the referendum. It's also telling that while over half of employees are open to moving jobs this year, in the short term they are staying put until there is some clarity from the Brexit negotiations.
The wider economic picture is rightly a cause for concern. The latest Office for National Statistics figures show 2018 was the weakest year of construction output growth since 2012. Output for the year increased by a meagre 0.7% compared with 2017, while it actually fell by 0.3% in the last quarter. This poor performance from construction contributed to a slowdown in growth for the overall UK economy: GDP was 1.4% for the year, with a sharp decline in the last three months and an alarming 0.4% fall in December.
Meanwhile, Aecom's market forecast data reveals that building cost inflation in Q4 was the highest for the period in any year since 2008, while tender prices are expected to remain broadly flat. For 18 months construction input costs have risen at a higher yearly rate than tender prices. At the same time the end of 2018 saw a drop in new orders, which bodes ill for construction output this year and next.
Listen: Building's podcast discusses Interserve, London's new planned symphony hall and this year's consultants' salary survey
No wonder the contractors are feeling the squeeze. Skanska is just one example; it said this week that its European construction arm has suffered a £36m loss and it is in no doubt that Brexit uncertainty is hampering investment in the UK, its weakest market.
If you're not already worried, then the 1.4% drop in UK business investment in Q4 should raise a red flag – when business leaders are nervous about what's on the horizon, they put off spending decisions that should otherwise lead to faster growth or greater productivity. As Theresa May continues her endless meandering around Europe in the dogged pursuit of a deal that will leave us worse off, Brexit is undoubtedly causing many UK firms to pause and, if required, switch their attention and resources to contingency measures and stockpiling.
It's not a pretty economic backdrop to contemplate – but does it mean salaries have peaked and we are set for slower growth in the year to come? It's possible, but consultants' pay packets are unlikely to be hit hard as the sector shrinks, simply because there will still be more work than there are skilled people to do it. Consultants in London have told us that pay packets are being distorted by this desperation for skills, with the result that some staff are being over promoted just to keep hold of them. This practice carries real business risks, and the best response is to redouble efforts to recruit fresh blood into the sector – a task that could be made easier by shouting loudly about the very healthy salaries it has on offer.
Chloë McCulloch, editor, Building